iOS 11.2 beta 3 brings pop-up explanations for Wi-Fi and Bluetooth Control Center toggles
7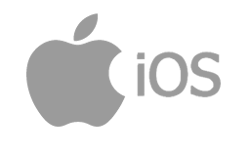 Apple today released iOS 11.2 beta 3 to both developers and the public. The big change with this update is the addition of pop-ups in the Control Center that explain how the new Bluetooth and Wi-Fi toggles work. With iOS 11, Apple changed the Bluetooth and Wi-Fi on/off switches to toggles which now allow both features to be disabled until the next day. At that point, both features turn back on automatically.
The pop-up messages show up the first time that you use the toggles on the Control Center. Afterwards, you'll see a message that reads "Disconnecting Nearby Wi-Fi Networks Until Tomorrow" or "Disconnecting Bluetooth Devices Until Tomorrow."
While the message does say that when you disable Wi-Fi or Bluetooth they turn back on automatically the next day, they both can be turned on earlier. When you disable Wi-Fi (or Bluetooth) using the Control Center toggle, each stays stays disabled until:
Wi-Fi (Bluetooth) is reactivated using Control Center.
You connect to a Wi-Fi (Bluetooth) network using Settings > Wi-Fi (Settings > Bluetooth).

You walk or drive to a new location.
It's 5:00 a.m. local time.
Your iOS device is restarted.
If you want to disable Wi-Fi or Bluetooth until you decide to turn it back on, go to the Settings and disable either or both using the appropriate toggle switch. Doing this prevents either feature from turning back on automatically the next morning.

source: MacRumors