In-app purchases coming soon to Facebook Instant Games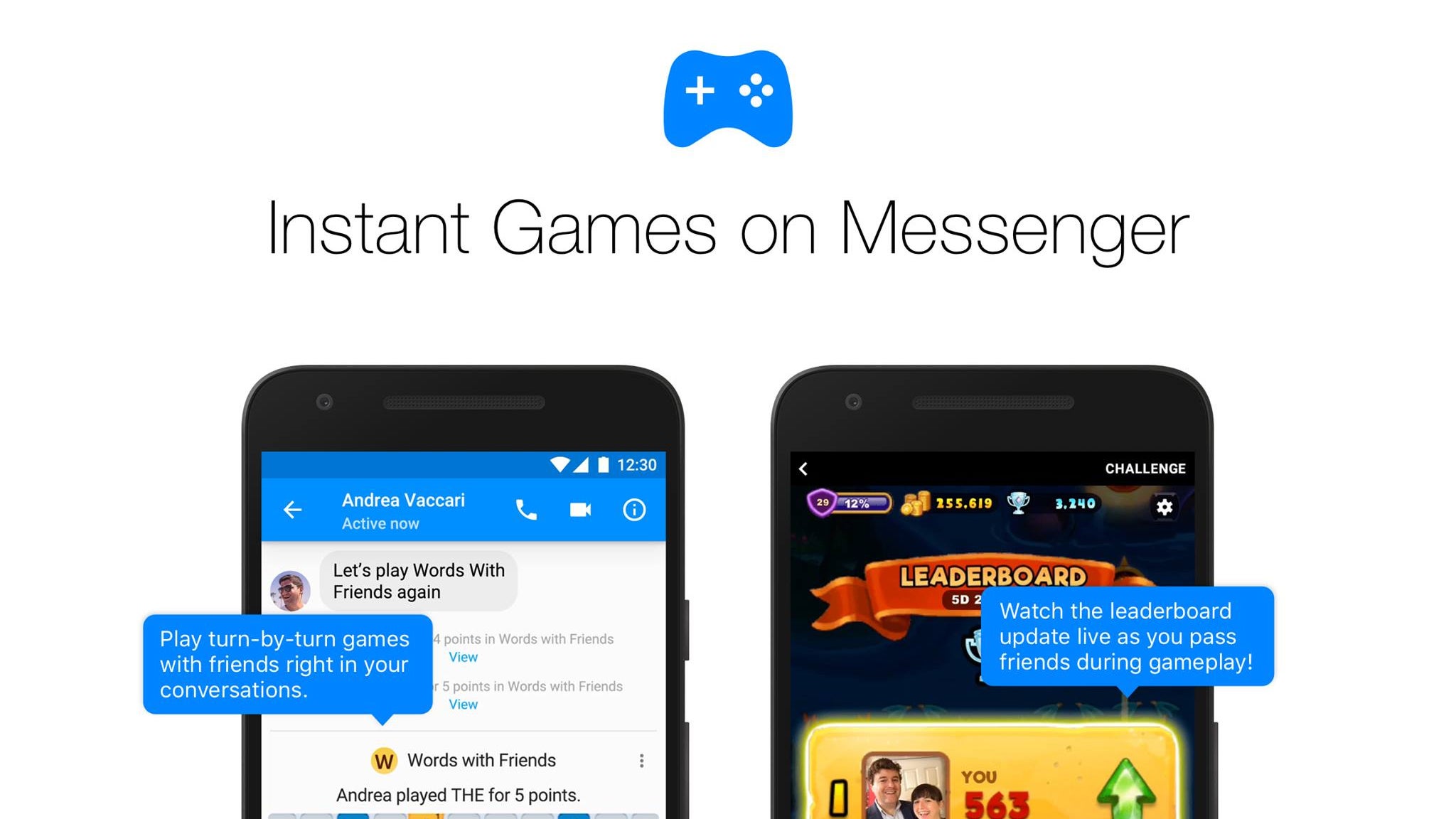 Facebook will soon allow developers to add in-app purchases (IAPs) to their Instant Games, the company announced during a session on gaming at its F8 developer conference. Originally launched in 2016, Facebook Instant Games is a platform that allows developers to create casual, mobile-friendly games that seamlessly play across both the web and mobile versions of Facebook Messenger.
Up until now, developers could only monetize their games with ads, but with Facebook's plans to introduce in-app purchases, this would create another venue for monetization. The question is, are Facebook Instant Games even popular enough, as to warrant the attention?
The company has had the idea of adding IAPs to Instant Games for some time now, with initial testing for the feature going live last year, but it is only now that the feature is being more widely publicised by Facebook.
In the same vein as Google Play and Apple's App Store, Facebook Instant Games on the web will use a 70/30 share model. However, on mobile, IAPs will abide by the billing terms for each respective platform,
TechCrunch
reports. Speaking of mobile, Instant Games will initially feature IAPs on Android only, and not iOS. The company wouldn't confirm whether the monetization platform would eventually spread across iOS as well.
"Our primary goal is to build [in-app purchases] in a way so that our developer partners can sustain and grow, and we'll continue to evaluate rev/share with that goal in mind,"
Facebook said in a blog post after the announcement.