Apple adds an exciting new feature to Maps that will greatly help consumers get things done
1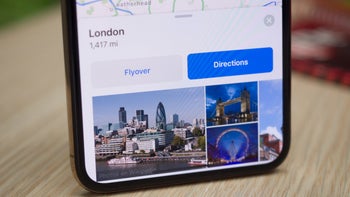 Apple
today announced a new tool for businesses that will allow them to take control of their location place cards in Apple Maps, Messages, Wallet, Siri, and other apps. Called Apple Business Connect, the tool will give businesses the ability to customize key information that appears on the card. These cards are viewed by billions of consumers and help those businesses attract customers.
Businesses will be able to add new and updated photos and logos to their cards and even allow iPhone users to order food or make reservations directly from the card. A new feature called "Showcases" will show customers special deals and incentives including product discounts, seasonal pricing, and more. U.S. businesses can make changes to the Showcases section of their card starting today while in the coming months, it will be made available to businesses globally.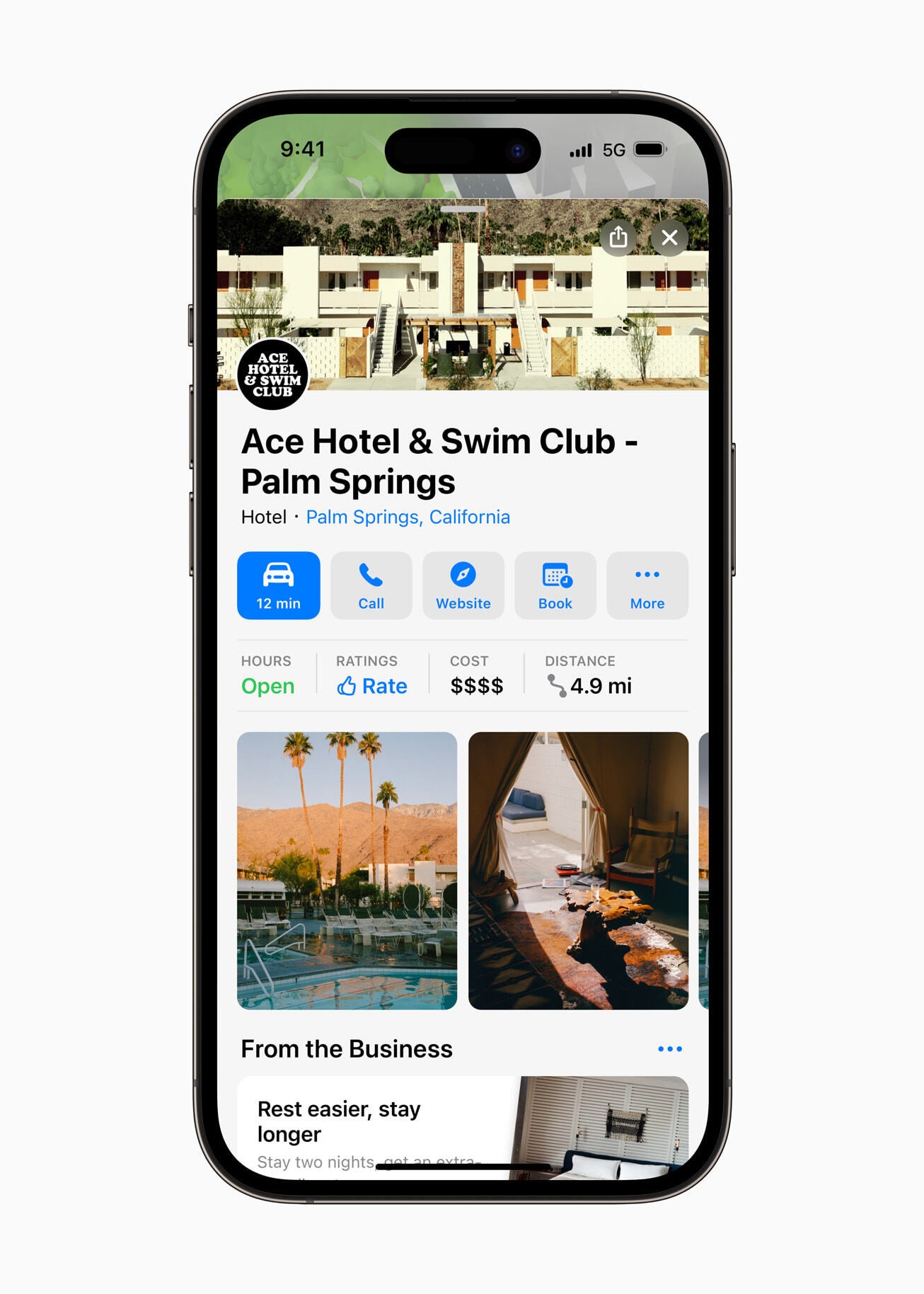 Buttons below the name of the business allow users to book a hotel room directly from the place card
From the Maps place card, businesses can also highlight actions for customers to take. Apple cites examples such as ordering groceries from Instacart, reserving a hotel room from Booking.com, and reserving a time for a meal at a specific restaurant through OpenTable.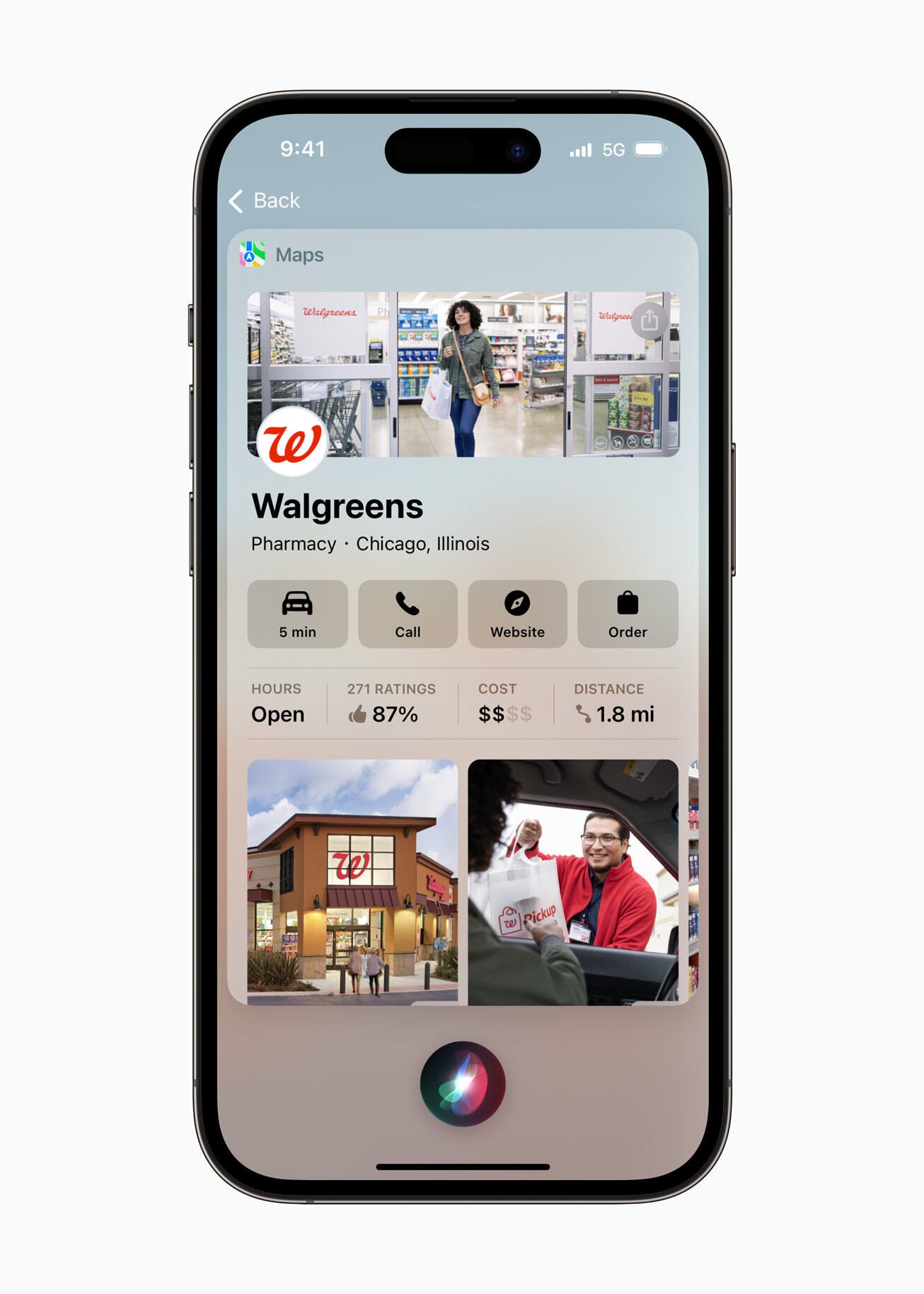 Over 1 billion consumers view these location place cards in Apple Maps, Messages, Wallet, Safari and other apps
Eddy Cue, Apple's senior vice president of Services, says about Apple Business Connect, "We created Business Connect to provide Apple users around the world with the most accurate information for places to eat, shop, travel, and more. Apple Business Connect gives every business owner the tools they need to connect with customers more directly and take more control over the way billions of people see and engage with their products and services every day."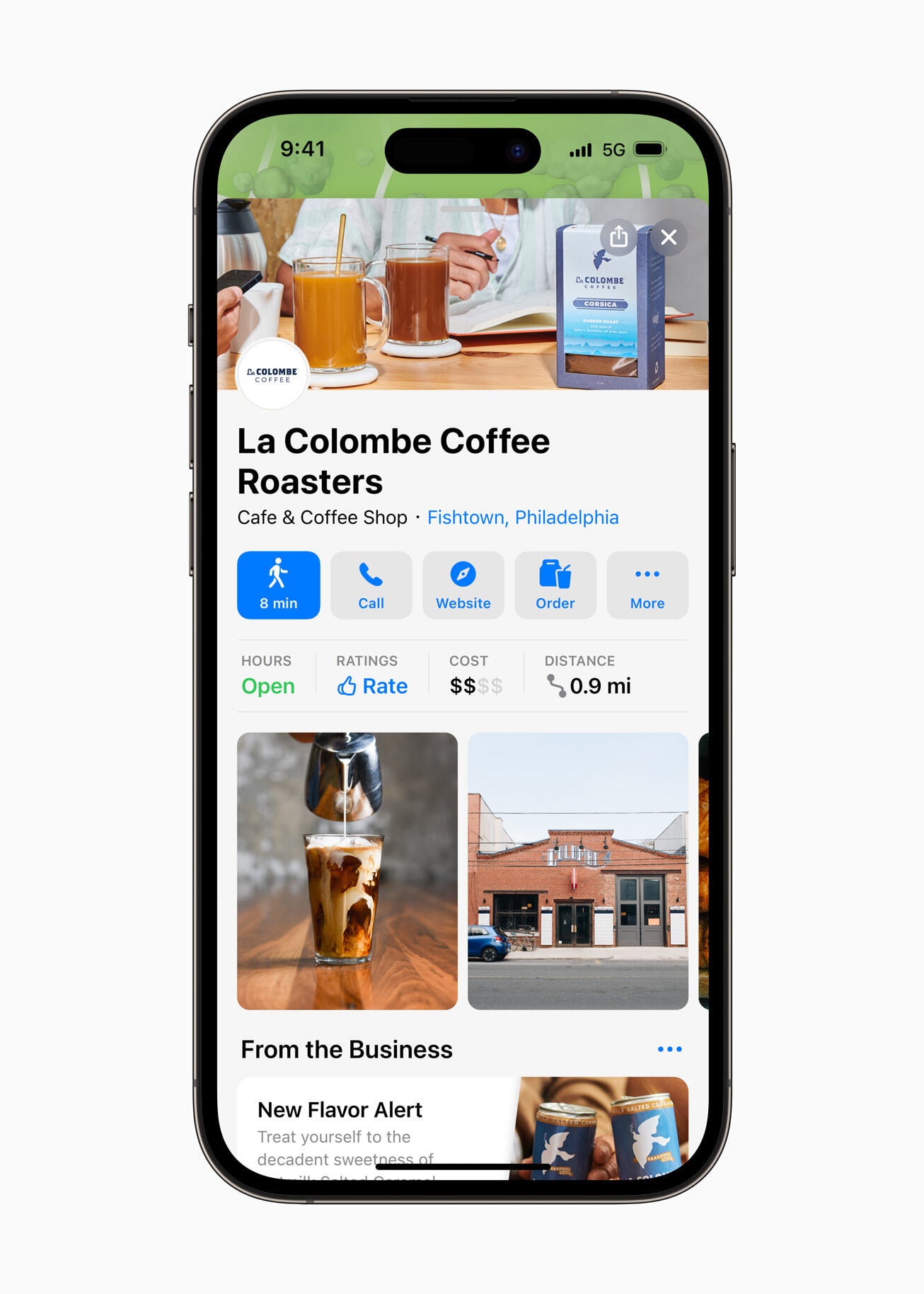 The card for this coffee shop includes an order button
This looks to be a win-win for consumers and businesses. Companies can use their existing Apple ID or create a new ID by
clicking on this link
from a desktop or laptop computer. Once a business uses its ID to log in, Apple will verify it; when this happens, the company can take control of its location place card and customize it to its desire. Even businesses with multiple locations can arrange to have the location closest to the user appear on Apple Maps.
So soon you'll notice some changes to the Apple Maps website as Apple continues its competition with Google Maps on iOS. Businesses will be able to promote special deals to consumers while also giving them the ability to take certain actions with just one tap.