YouTube for Android updated
3
Google has always had a somewhat idiosyncratic way of numbering its software versions. Sometimes, big software changes get a big number increase, like the jump from Android Gingerbread (2.3) to Honeycomb (3.0/3.1). However, sometimes big number changes fly by (Chrome's newest stable release is version 13, and the Chrome browser isn't even 2 years old yet.) But, with the newest version of YouTube for Android, Google is taking a different path: a minor version number bump (from 2.1.6 to 2.2.14), and brings a couple of very nice features.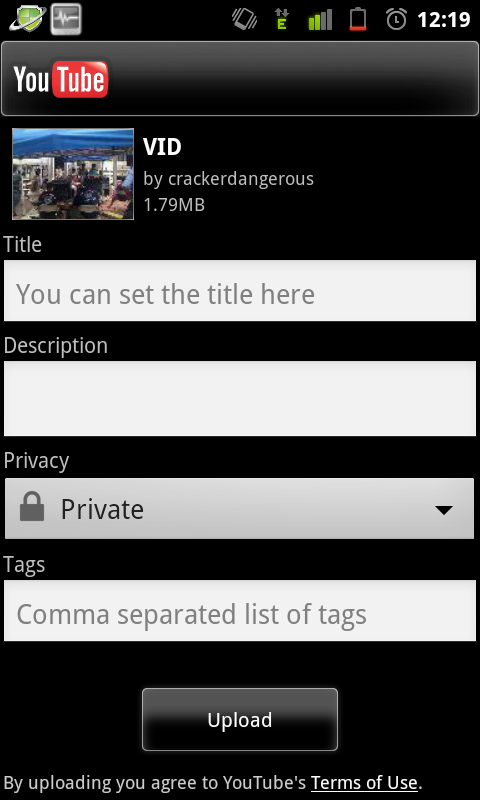 Along with the requisite bug fixes, the new version of YouTube will allow you to edit the title, description and privacy of your uploaded videos, and create, edit, and delete playlists on the go. It seems amazing that before now, these features weren't around, because they seem somewhat basic, but now that they are here, we're pretty sure you'll find uses for them. Obviously, if you don't take many videos, the added upload description, title, and privacy features won't mean much, but just about everyone should find some good uses for making playlists on the fly. YouTube gets somewhere around 48 hours of new video every minute, so there's always plenty to queue up and watch.
As always, YouTube is available for free in the Android Market.