You can now get T-Mobile One with unlimited HD video streaming and 10GB of high-speed hotspot data
9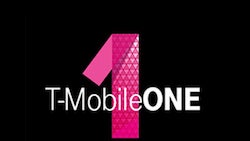 Last week,
Verizon announced that it would officially be making the switch to unlimited data
. This move came as somewhat of a surprise considering the carrier's recent push for its new 5GB data plan for $55/month, but nonetheless, the company has followed suite with T-Mobile and Sprint to cut limits on mobile data access. T-Mobile's CEO
John Legere took to Twitter shortly following this announcement to reveal some two major upgrades
to the T-Mobile One unlimited plan, and those two updates are now in full effect.
T-Mobile One is a really solid plan, but up until now it's been faced with a couple major drawbacks - unlimited video streaming limited to just 480p and mobile hotspot data capped at 3G speeds. However, those two pain points are now no more. Starting yesterday (February 17), T-Mobile One is now updated with unlimited HD video streaming and 10GB of high-speed hotspot data access before it's throttled to 3G once more. There's currently no word as to the exact quality of these HD streams, but our guess is that it's 720p.

In addition to these two big additions, T-Mobile One now also includes roaming data speeds of 256 Kbs in more than 140 countries. That's still incredibly slow compared to what 4G LTE is capable of, but it's a big increase over the 128 Kbs rate that was previously being offered.
Along with these new components of T-Mobile One, you can also now score two lines on the plan for just $100/month with all taxes and regulatory fees included in that price. There's no word as to how long this deal will last, but if you've been eyeing T-Mobile One for two people but haven't jumped the gun yet, now looks like a better time than ever to do so.