You can finally save and listen to podcasts on your Apple Watch via the Overcast app
0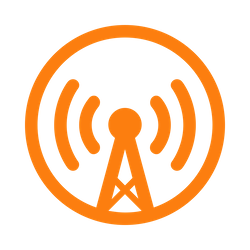 While some people prefer to use smartwatches as nothing more than a simple gadget to view and interact with notifications on, there are others that much rather take full advantage of their wrist-mounted computer and use it to its full potential. The
Apple Watch
is still one of the most feature-rich wearables around, and if you're someone who tries to do as many things on your watch as possible as opposed to on your smartphone, you'll be pleased to hear that the latest update to the Overcast app is bringing support for downloading and listening to podcasts on the Apple Watch.
This is something that Apple still doesn't allow for with its own first-party Podcasts app, and while we're still hopeful that this will change at some point in the near future, it's great that we finally have some sort of solution for this conundrum. With the latest
3.1
update to Overcast, saving podcasts to your Apple Watch is as easy as opening the app on your iPhone, selecting the episode you'd like to download, and then pressing the "Send to Watch" option within the Queue menu.
You can keep tabs on the progress of the transfer within the Downloads section of the Overcast app, and unlike syncing tunes from Apple Music to the Apple Watch, you don't need to have the Watch placed on the charger in order to get your favorite podcasts onto it. As great as this is, keep in mind that there's currently no option to have podcasts automatically sync to the Apple Watch and that you still only have 2GB of storage space to work with.
If you're interested in giving this a shot, you can download Overcast for your iPhone or iPad as long as it's running iOS 10.2 and above. The app is free, but there's also an optional premium plan that costs $9.99/year and adds additional features while also axing all in-app ads.