Yelp adds "PokeStop Nearby" filter to help you load up on PokeBalls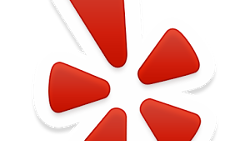 Uh oh, it's an emergency. You've run out of PokeBalls and you need to find the nearest PokeStop so you can stock up on the sphere that helps you catch wild pocket monsters in Pokemon Go. So where can you turn to find a PokeStop near you? How about Yelp. The app, known for consumer-written reviews of restaurants and hotels, now offers a "PokeStop Nearby" filter that will help you find a PokeStop while finding a place to eat.
The feature, now available in the U.S., Australia and New Zealand, works like this. Select the Nearby icon on the bottom of the screen, click on one of the categories (like restaurants) and then click on filters. Scroll through the options until you get to "PokeStop Nearby." Click on that, and you will see restaurants near you that not only serve meatballs, but also offer up PokeBalls.
Since the information used by Yelp is crowd-sourced, if you happen to find a business that doubles as a PokeStop, check-in and answer one question. This will assure that your fellow Pokemon trainers get to continue the mission that has consumed them since the launch of the AR game on July 6th.
source:
Yelp
via
SlashGear