Windows 8.1 now RTM, general availability expected October 17th
13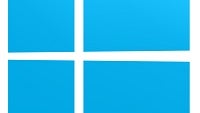 Development of Windows 8.1 is complete, confirming what we knew would be a significant update to Microsoft's operating system in time for the holidays this winter. While the "release to manufacturing" moniker does ring a bit of finality to it, this is by no means the end of the line for the OS. Development will continue until its general availability which is slated for October 17th.
Between now and then, Microsoft will issue a series of "quick fix engineering" (QFE) updates to the manufacturers while they are building their next batch of goodies.
This is the same formula that Microsoft has used in the past, most recently with the development of Windows 8 last year. To that end, Microsoft has also shown through consistent updates to its OS while it looks to "right the wrongs" (as perceived by some) of the flagship operating system. Those "wrongs" were even admitted somewhat by Windows Development VP Jon DeVaan in an internal memo stating that Windows 8.1 would be more reliable and have a "fighting chance" of being as reliable as Windows 7.
As for Windows RT 8.1, it appears that besides Microsoft developing a second generation Surface tablet, Nokia will be the only other manufacturer to bring Windows RT into the fold. Windows Phone 8.1 is currently on track to be on stage sometime in the first half of 2014 which should bring the experiences of Windows RT 8.1, Windows Phone and Xbox One more closely aligned.
We can expect a public announcement from Microsoft about Windows 8.1 being RTM sometime this week.
source:
Windows IT Pro