William Shatner introduces Steve Wozniak at Comic Con as the inventor of the iPhone
18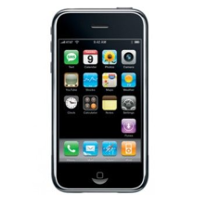 Imagine what William Shatner might do to the person who approaches him and asks him how it felt to play Spock all of those years. We would imagine that the actor might be more than a little peeved to be confused with Leonard Nimoy. So imagine how Steve Wozniak felt yesterday when he was introduced at a Q&A at Comic Con by an actor who he was a long-time fan of, as the inventor of the iPhone. Uh, that's the wrong Steve Mr. Shatner.
This took place Friday in San Jose at what was billed as the first Comic Con in Silicon Valley. And while the Woz had left Apple well before the
Apple iPhone
was introduced in 2007, he did create the fully assembled circuit board that became the Apple I. According to Apple lore, Wozniak did not fully grasp the possible ramifications of what his genius had created. It was his friend and partner Steve Jobs who felt that the pair could make some serious money out of the creation.
Despite the faux pas from Shatner, the two ended up enthralling those who were in attendance. During one interesting exchange, the Woz revealed that when he was a kid, he had Shatner's unlisted phone number.
Check out some of the exchange between Shatner and Wozniak by clicking on the video below.
source:
LAExplorer
via
CNET