Will your earphones soon charge your Apple iPhone?
23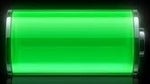 A patent filed by Apple with the US Patent and Trademark Office in February 2010 and recently discovered by
AppleInsider
, reveals how Apple is
considering using inductive charging
for its mobile devices using a pair of earphones. Entitled "
Using an Audio Cable as an Inductive Charging Coil
", Apple's filing shows how an audio cable wrapped multiple times around a charging mechanism could allow for wireless charging of an Apple iPhone.
In the filing, Apple compared the technology with the way that an
electric toothbrush uses inductive charging
. But the latter only requires a small amount of inductive charging because most of the day, the brush is in a stand being recharged. A device that spends most of the day untethered to an outlet would require a significantly larger charging coil and while Apple says it can be built into the iPhone, the handset would have to be made much larger to accommodate the technology.
To keep its mobile devices at current sizes, Apple came up with the idea to
wrap an audio cable around a charging station which would create a magnetic field
through the charging mechanism, a current in the receiving coil, and a recharged battery in the mobile device. While being charged, the earphones would remain wrapped around the charging station. The user would take a contact from the earphone and connect it to the device to create the inductive charging coil. The longer the receiving cable, the longer the charge and because earphones have a long cable and are already used for audio, its like getting the tools for inductive charging for free.
Apple used the inductive charging method used by the HP Pre as an example of how
"bulky" and "cumbersome"
other methods can be. Pre users need to change the battery cover on their device in order to use the inductive charging system for the phone. The application noted that grooves could be put on the charging tower to allow the earphone cable to easily wrap around it without slipping. And Apple added that a wire mesh placed on earphones that would come with the mobile device could be used to function as an electrical contact to provide power for a conventional non-inductive charging system.
source:
freepatentsonline
via
AppleInsider