Which charging method do you use more often: cable or wireless?
35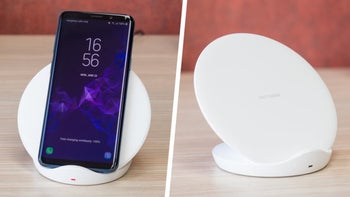 So, wireless charging has pretty much become standard nowadays. With all major flagships sporting a glass back with some coils underneath, from your Apples to your Sonys, you can pretty much lay any handset on a Qi mat and get that sweet charging icon.
But wired charging is not obsolete just yet, oh no. Various manufacturers have been implementing Fast Charge technologies to their phones and power bricks, allowing the handsets to hit 50% of charge in minutes, and a full charge in an hour and a half (on average). All the while, wireless charging is still slower than even a non-Fast charger, and it tends to warm up your phone more than you might like.
What wireless charging has going for it is that you can basically set your phone down on a mat and pick it up multiple times throughout the workday, as you need it. Once 5:30 pm rolls about, your device's charge will likely still be north of 90%, meaning you can spend the evening without charging it and still get that reliable alarm to ring in the morning. So... why even bother with cables?
Well, you tell us — looking back on the past months, what would you say was your main method of charging your phone?