What do you think of the PlayStation Phone?
17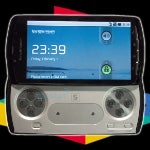 Sony Ericsson
is doing its best to get to where the joint-venture feels it belongs - among the elite of smartphone manufacturers. And common knowledge dictates that when someone plans to deliver a device previously unheard of, it's either a masterstroke or a terrible idea. As most of you guys are smartphone-obsessed geeks, we really want to know your feelings on the subject of the much talked about
Sony Ericsson PlayStation Phone
.
Of course, it's too early to predict whether or not this handset would be a gamer's dream come true, which obviously depends on quite a lot of stuff that's yet unclear, but for now it would simply be very interesting to see what the predominant opinion about it is.