Warranty will be voided if you install official update for the Galaxy S - says Vodafone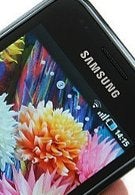 One would imagine that installing an official firmware update from a manufacturer shouldn't pose any risks, right? On the contrary, Vodafone believes the opposite seeing that they issued a statement saying that installing a recent firmware update for the Samsung Galaxy S could void your warranty. It's rather difficult to fathom why a carrier would be so against installing an official update which has been approved by the manufacturer, but its seems that the case is so in this situation.
Although it's no Android 2.2, Samsung recently released an update for the high powered Android smartphone that essentially packs bug fixes which improve the overall performance of the handset. Vodafone said in their official forum, "any firmware that hasn't been released by us does invalidate the warranty directly with Vodafone." It's a bit strange to say the least, but thankfully, your warranty with Samsung will still be intact. Now the only reason why Vodafone is making such a rash statement is due partly to the reason that the update has not been approved yet by the carrier, but once the process is complete, we'd imagine that they'll give the thumbs up for it – in the mean time, you'll incur the consequences if you choose to install it.
Samsung Galaxy S Specifications
|
Review
source:
Vodafone