Viva Móvil by Jennifer Lopez closes its doors in New York City
1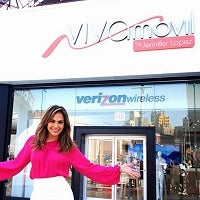 It was over a year ago that
Viva Móvil was cast upon us
, a premium Verizon Wireless authorized retail venture in collaboration with Brightstar Corporation (a large wireless wholesale distributor founded by
Sprint's new CEO Marcelo Claure
) that would focus on catering to Latino clientele. With the initiative, some brick-and-mortar stores were created with J-Lo's Viva Móvil branding being the leading banner, offering Verizon products with accessories themed in J-Lo's fashion sense.
The flagship store was launched in Brooklyn, in New York City, last summer to much acclaim and with Jennifer Lopez on site to take plenty of pictures. Following New York, locations around Los Angeles and Miami were also opened. Things have changed since then, however. The Viva Móvil store on Flatbush Avenue in New York has closed its doors.
The New York closing does not necessarily mean the end of the Viva Móvil venture, but it looks like there may be some rebranding efforts underway, putting more emphasis on the Verizon brand, and a little less on Jennifer Lopez flavor, which would be fitting if she is playing a less visible role. It is possible that this location in New York is undergoing a full remodeling, but as you can tell from the picture, it sure looks like that location is down for the count.
source:
BetaBeat
; reference:
CNET
photo credit:
@joshgreenman