Video shows Galaxy Nexus LTE speeds
17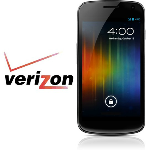 We may not have the phone yet, but someone out there does, and they decided to make a teaser video showing off the speeds the Galaxy Nexus can get on Verizon's LTE network. Of course, it must be said this is an unofficial video, and as always, speeds vary by region.
The numbers are relatively impressive though. We're not sure where the video was taken, but the speeds look good. The phone got about 8.5 Mbps download and about 2 Mbps upload. That's pretty good, although not the best we've seen. A quick check of Verizon LTE results on Speedtest.net shows plenty of results of over 20 Mbps downstream across the States. We've even seen T-Mobile's HSPA+ network get consistent speeds of around 15 Mbps in the Boston area.
We'll be looking forward to seeing more results when the phone actually gets in the hands of consumers.