Verizon's pre-paid subscribers now have HD Voice (VoLTE)
4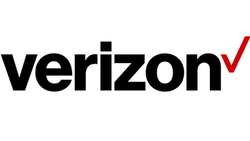 Verizon announced today that its HD Voice feature (VoLTE) will now be available to those using Big Red's branded pre-paid service. Those pre-paid subscribers with a HD Voice capable phone can add the feature for free, although calls will be billed as minutes depending on the specific plan that the caller signed up for. Calls made with HD Voice are routed over Verizon's 4G LTE network.
HD Voice will work when both sides to a conversation have HD Voice turned on. Both parties must be using Verizon's 4G LTE network. The nation's largest carrier also wants you to know that not all HD Voice capable devices support Video Calling. Wi-Fi Calling, which is used in areas where Verizon's signal might be weak or non-existent, requires a phone that is capable of making such calls.
With HD Voice, Verizon pre-paid callers get features like:
Clearer, more natural sounding calls
The ability to browse the internet and use other data while on a call
1-way or 2-way video calls
6-way conference calls
Wi-Fi Calling
If you're a Verizon pre-paid subscriber, or you are thinking about subscribing, you can check out the carrier's Voice HD website by clicking on the sourcelink.
source: Verizon