Verizon no longer accepts activations of old Alltel phones
9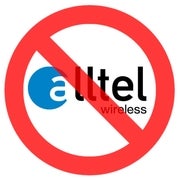 Effective today,
Verizon will no longer activate legacy Alltel phones on its network
. Or in other words, in case you still have an old Alltel device idly collecting dust in some drawer, it has just been rendered useless. Alltel handsets that are active will not be affected in any way, yet Verizon politely reminds you that it has much flashier phones on its shelves now.
The announcement comes three years after Verizon purchased Alltel for over $28 billion, thus becoming the largest wireless carrier in the U.S. Alltel was not doing well at that time having accumulated debts of over $22 billion, so a buyout from Verizon was more than welcome for the company.
So, if you happen to be among the 27 people stuck with an unusable Alltel phone, please, do the planet a favor and try to get it recycled. You might even make a few bucks along the way, you know, not to mention the the warm feeling that you will get from your good deed.
Below is the official statement from Verizon:
Effective today, legacy Alltel devices can no longer be activated on our network. So, if you had an Alltel device sitting in a drawer or glove compartment and wanted to activate it today, you would not be able to. Today's change does not affect legacy Alltel devices that are currently activated and on our network.
It has been three years since Verizon Wireless purchased Alltel and to give customers the best experience on our network, we are encouraging them to move to current devices. Customers who are told they cannot activate an older Alltel device are able to take advantage of any current promotions, including free devices as offered on our Web site.