Verizon adds rollover data and more, to its revised pre-paid smartphone plan
18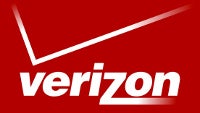 Verizon has announced a change in its pre-paid smartphone plan. Called Allset, the plan costs $45 a month for unlimited talk and text. The service comes with 500MB of data and additional data can be purchased. Interestingly, some unused data doesn't expire at the end of the month. Verizon is also introducing a new pricing structure for pre-paid data that it calls Bridge Data.
In addition to the 500MB of data that you get each month with the Allset plan, you can purchase an additional 500MB for $5, 1GB for $10 or 3GB for $20. With Bridge Data, you have 90 days to use the additional 1GB or 3GB of data that you've purchased. And Verizon is allowing you to purchase as many additional add-ons as you want and add them up. The 90 day period doesn't start until you've completely used up your previous data purchases.
Included with the plan is unlimited texting to Mexico, Canada and Puerto Rico, and for a limited time Big Red is tossing in 1000 free voice minutes to Mexico or Canada. If you are toting a feature phone instead of a smartphone, the plan costs $35 a month and offers 500 voice minutes instead of the unlimited talk of the smartphone plan.
If you are interested, keep in mind that Verizon limits prepaid users to its 3G pipeline only, even if the phone being used supports 4G LTE service.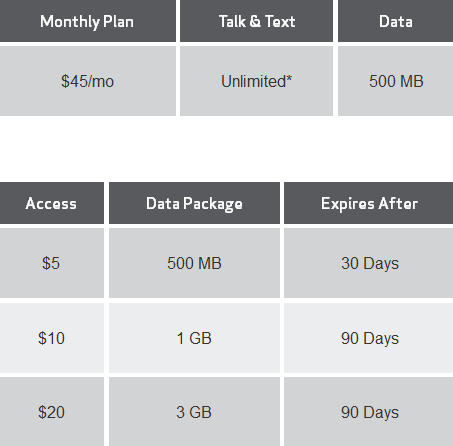 Verizon's new Allset plan for pre-paid smartphone, and the new Bridge Data
source:
Verizon
via
GigaOM