Verizon Samsung Galaxy S4 Developer Edition now available for $649
10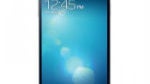 We've been waiting patiently for the Samsung Galaxy S4 Developer Edition to be released, and it looks like it is finally available for Verizon. The listing for the device went up on Samsung's website
last month
for both the Verizon and AT&T variants. The AT&T variant has been removed, but the Verizon model is back and on sale.
The S4 Developer Edition is exactly what it sounds, although it could just as easily be sold simply as an unlocked model of the S4. There is no real difference between the standard S4 and dev edition, except that the dev model of the S4 comes with an unlocked bootloader, making it easier to mess around with custom ROMs and other device hacks (not that those things are all that difficult on the standard edition of the device).
The Verizon Samsung Galaxy S4 Developer Edition will set you back $649 and is available directly from Samsung.