VMWare View brings remote desktop control to Honeycomb tablets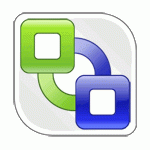 VMWare is a big name in virtualization software, and the company is bringing its talents to Android Honeycomb tablets. VMWare View has been available on Android phones to allow users to access and control Windows virtual machines remotely, but now the app has been updated to include support for Honeycomb tablets.
VMWare View for Android is free in the Android Market, and requires VMWare View 4.6 on your desktop in order to connect. This could be a pretty useful app for general power users, but it looks to be a big boost for enterprise users where virtualization is much more common.