Update to BlackBerry PlayBook includes special igloo update for Canadians
1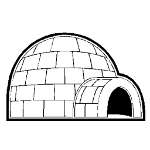 RIM has sent out an update to the
BlackBerry PlayBook
tablet. 37MB in size, software version
2.1.0.1314
fixes a problem that users were having with in-app purchases. Another change has the latest texts in a conversation showing up on
top of the list
instead of the bottom. Lastly, problems related to MPEG-4 videos have been cleared up with the update.
This software release improves igloo strength by adding a base of hockey sticks to the exterior, as well as adding a heard of powerful, angry, yet playful beavers to protect the igloo. Get the Canadian only, igloo software update today at: www.blackberry.com/iglooPowerUp
".
Unfortunately, the link doesn't go to a valid page. It looks like RIM is feeling good enough about the
upcoming introduction of BlackBerry 10
to be in a joking mood.
source:
MobileSyrup