Up to $161,000 out for grabs for messing with Microsoft's latest software
9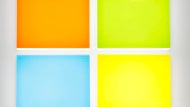 Messing up with and breaking stuff has carved a niche for itself and become almost a sub-culture. From destroying hardware to trolling on the interwebs, a few quick Google searches speak volumes.
Microsoft seems to be aware of this particular dark side in you, and ups the stakes by challenging you to hack through their latest software. And if the satisfaction of success alone isn't quite worth your destructive efforts,
the Microsoft Security Bounty program ensures that you get awesomely paid for trashing their newest software.

Launched June 26, the program offers direct cash payments in exchange for qualified submissions over three main categories.
Mitigation Bypass Bounty

. The heftiest of the three, truly novel exploitative techniques against their latest defensive efforts in Windows 8.1 Preview will net you up to a cool $100,000.

BlueHat Bonus for Defense

.Up to $50,000 are up for grabs, should you submit a novel, qualifying application bypassing built-in defenses of Microsoft's latest OS and propose an accompanying defensive idea that will aid Microsoft in better protecting customers.

Internet Explorer 11 Preview Bug Bounty

. Exploiting critical vulnerabilities in IE11 Preview on the Windows 8.1 Preview, and of course – telling Microsoft about it, will net you up to $11,000 cash. Unlike the former two categories, which will be ongoing, the IE11 Preview Bounty will have a timeframe of 30 days.
Itching to know more and hack away? Go past the source and happy hunting!
source:
Microsoft