UPS is having humans and drones work together to decrease delivery times
1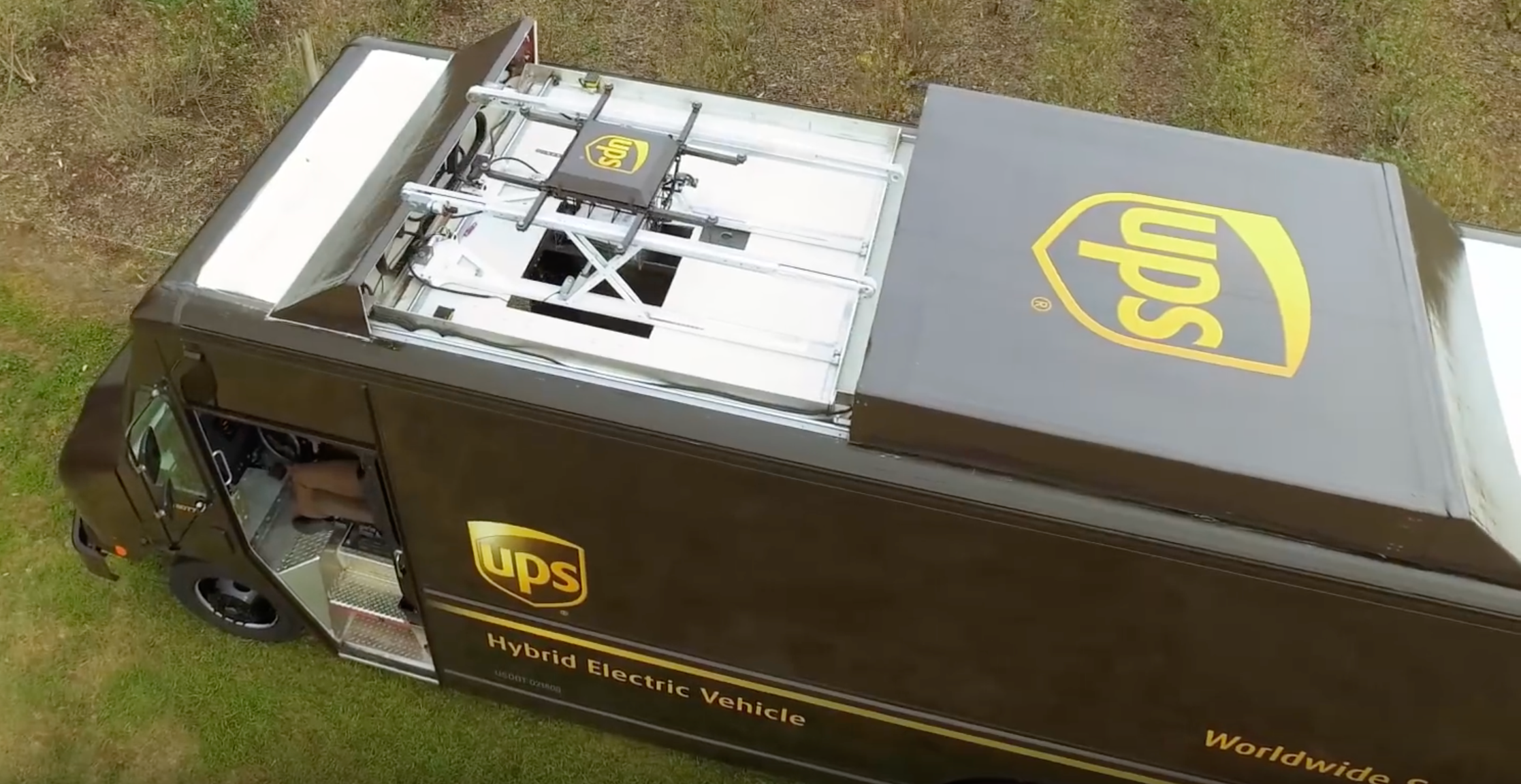 No matter how closely you follow the ever-eveloving world of technology, chances are you've heard talk of drones at some point. Amazon has been working on its own fleet of flying robots for quite some time now, and last November,
Domino's announced that it had began testing its own drone-delivery service to get pizza
to customers more efficiently. The use of drones for delivering items to customers is a concept that doesn't appear to be going anywhere at any time soon, and this point is heavily reinforced with the announcement that UPS - one of the world's top shipping companies - is working on its own drone service as well.
There's something unique about the way that UPS is handling the use of its drones, however. Unlike Amazon, Domino's, and pretty much every other company that has been testing a system of drone-based delivery, UPS will have drones and humans work in conjunction with one another in order to decrease delivery times. The heart of UPS's system is an all-new delivery van that features a retractable roof through which a drone takes off from. The (human) driver of the van simply has to find a package that needs to be delivered, secure it into the the drone, lock in the coordinates for where it needs to go, and then launch the drone so that it can fly the package to its owner. While the drone is off delivering that parcel, the driver can then head off to another destination and transport another item. This will essentially allow UPS to deliver twice the amount of packages in the same general amount of time, and that could create for massive savings in both time and money.
After successfully delivering the package it was given, the drone will then fly back to the van, lock itself on top of the roof, and then wait for the driver to give it another package to deliver. This system of using both a human and drone to get packages out to people might be the most practical implementation of drone technology that we've seen yet, and in addition to getting shipments out to customers in a speedier manner, the use of drones could also potentially save UPS a good chunk of change. The company is reporting that the removal of just one mile from the 66,000 or so delivery routes that its drivers travel every day would create for a savings of $50 million each year.
UPS conducted its first test of this human/drone delivery setup on Monday, February 20 in an area just outside of Tampa, Florida with a relatively small population. UPS has yet to announce any further expansion plans for the service, but before the company can even think about this happening, it'll need to get approval from the FAA. We should learn more about UPS's rollout of the drone system later in the year, and if all goes as planned without any hiccups from the Federal Aviation Administration, we could be looking at one of the biggest revolutions in the package delivery world that we've seen in quite some time.