UPDATED: Samsung Instinct HD announced, delivers hi-def video capturing for $249.99
13

This article has been updated on September 25.
Today is a lucky day for those who were eyeing that hot
Samsung Instinct HD
. Sprint has finally come out with a press-release announcing the latest addition to the Instinct lineup, shedding light on its video capturing capabilities. Fortunately, it turns out the 5MP camera will be able to record HD videos, although the handset will not be capable of HD playback on the 3.2-inch TFT screen (resolution is 320x480 pixels). You will have to utilize its TV-out HD connection in order to view your works.
Anyway, the Samsung Instinct HD will be available for purchase through Best Buy, starting
September 27
, while those who would rather take it from the carrier itself will have to wait until
October 11
. The two-year contract price is
$249.99
after a $100 mail-in rebate (including taxes). Cool features of which you'll be able to take advantage with the new Instinct include 3G and Wi-Fi connectivity, which is good since the phone will come equipped with the
Opera Mobile 9.7
browser (pretty interesting, as we haven't seen this one on a non-Windows Mobile phone as of now). Other extras include Stereo Bluetooth, GPS, Microsoft Exchange support.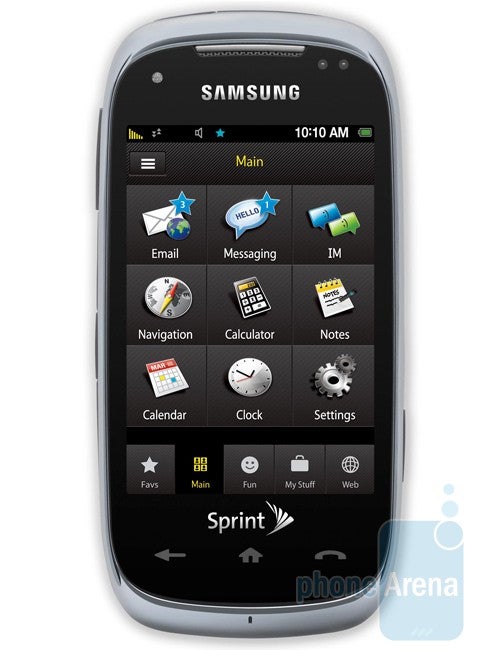 The Samsung Instinct HD comes with a price tag of $249.99
The battery is rated to provide up to 5.8 hours of continuous talk time... can't wait to test that out!
Samsung Instinct HD Specifications
source:
Sprint
*Update*:
We just got contactedby Best Buy Mobile and it seems they are already selling thephone. Even more surprisingly, they told us the price is actually setto $199.99 with a two-year contract and after some instant rebates! So,there you have it - the Instinct HD has just gotten a bit moreaffordable.