Tweet from Windows Phone Design Team laughs at suggestion of complete redesign for Windows Phone 9
46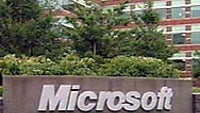 Just a few days ago, Russian blogger Eldar Murtazin reported that in 2015, Microsoft was going to do a total
rebuild
of Windows Phone with the release of Windows Phone 9. This version of Microsoft's mobile OS would not be compatible with Windows Phone 8 so that Redmond could "unify phone and tablet OS," even though this was a
stated goal of Windows Phone Blue
for next year.
Well, it seems that word of Murtazin's comments reached the Redmond campus which elicited a huge belly laugh, or guffaw from the Windows Phone Design Team. It was definitely meant as more than a chuckle. In a tweet, they wrote,
"Scrapping everything and starting over? Hahaha."
Now that doesn't mean that the team isn't hard at work at making other changes, but don't expect the next iteration of the mobile OS to be built from the ground up.
source: WMPoweruser