The vast majority of us still only buy a new smartphone once every 2+ years (poll results)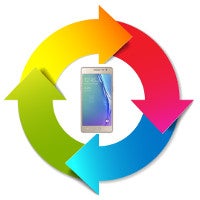 With the process of commodization of the smartphone well underway, and with carrier programs the like of Verizon's
Edge
and AT&T's Next, you'd think that the majority of us have cut down on their phone's life cycle. According to the results of our
poll yesterday
, however, we're not quite there yet.
Nearly 3,000 of our readers participated in the survey. Of those, a little over 1,000 (~35%) indicated that they only update their device once every two years, in line with traditional 2-year carrier contracts. Next up, we've got folks who like upgrading every year (~27%), closely followed by those among us that buy a new smartphone once in more than two years (~24%). The rest of the votes are about evenly split across the three remaining categories. That may sound like a minority — and by itself each group
is
— but together makes up for about 14% of the total voting base, which is not to be ignored.
It'll be interesting to see if this ratio holds going forward. As one of our readers astutely noted in the comment section under the original post, there are no guarantees that upgrade programs will necessarily make much of a difference in the future. Why? Simple: As smartphones continue to improve, so will subsequent gains in areas such as system performance be less and less noticeable, partially diminishing the appeal of newer and newer tech. Do you agree?