The iPhone 6 and 6 Plus, the Apple Watch, and Apple Pay: weekly news round-up
10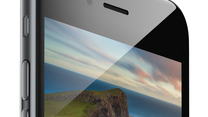 To no surprise, Apple and its newest products were last week's hot topic. On Tuesday, the company announced its newest iPhone models, the
iPhone 6
and the
iPhone 6 Plus
, along with one more thing – a wearable gizmo called simply Apple Watch. This wasn't all, however. Apple's long-rumored payment system was made official as well during the keynote. It is called Apple Pay and will allow secure, contact-less payments to be made at around 220,000 locations across the US.
In non-Apple news, T-Mobile announced the so-called Personal CellSpot gizmo during its Un-carrier 7.0 event. To put it simply, this is a Wi-Fi router that kind of acts like a personal T-Mobile cell site. It enables T-Mobile customers to make high-quality Wi-Fi calls and send texts at no charge. Better yet, the device is very affordable for what it does.
Another story you might be interested in checking out is the overview of Intel's Core M chip, which is designed for fanless mobile devices. Long story short, the silicon is allegedly up to three times more powerful than the best of Qualcomm's current SoCs, such as the Snapdragon 801 and 805. Intel's new mobile chips will be in mobile devices by the end of the year, and who knows, they might one day power Windows 9 devices as well. Speaking of Windows 9, we now have screenshots revealing what the next major Windows release could look like.
For more of last week's top stories, flip through the slideshow below!