The default Windows 10 Mobile camera app might soon get a built-in Panorama mode
17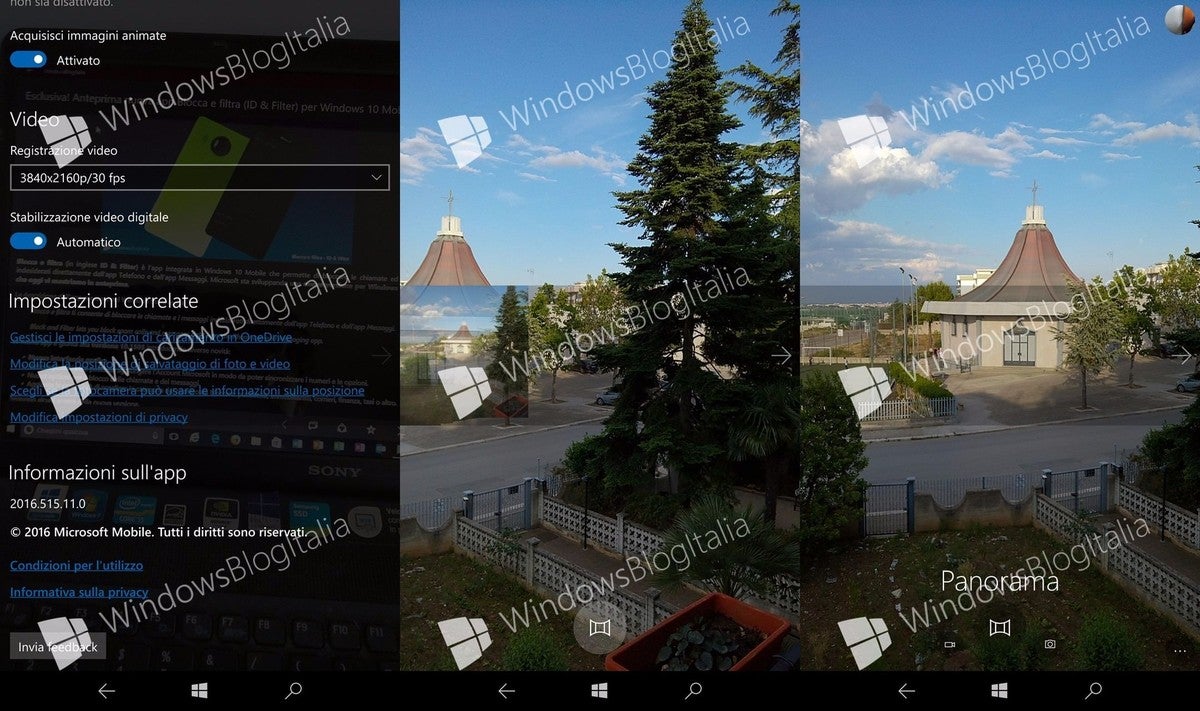 According to a new leak, Microsoft will integrate a Panorama mode option in the default Windows 10 Mobile camera app.

According to WindowsBlogItalia, the tech which has originally posted the leaked photo that you can see above, the Panorama mode will get its own dedicated button in the default Windows 10 Mobile camera app. At the moment Windows 10 Mobile users need to use a dedicated app to capture panoramic photos, which seems a bit off given that most handsets come with a built-in Panorama mode.

The leakster behind this photo has also shared additional details about the Panorama mode implementation. From what we can tell, creating a panoramic photo will be a straightforward experience: with the camera app opened and the phone in the vertical position, users can tap the new Panorama button and then move the phone from left to right to snap multiple images. These images are then stitched together into a single panoramic photo.
According to the report, the new Panorama mode will be initially limited to Microsoft's current-gen flagships, the
Lumia 950
and the
Lumia 950 XL
. However, looking forward, there's a good chance for the Panorama mode to reach other Windows 10 Mobile phones later in the year. We expect the new feature to make its way to Windows Insiders before a full blown rollout for regular Lumia 950 and 950 XL owners.
While the addition of a Panorama mode inside the default Windows 10 Mobile camera app isn't exactly groundbreaking, this does serve to highlight Microsoft's model for Windows 10 (both the PC and the Mobile versions), namely the constant addition of new features to a continuously updating platform. Hopefully, the state of the Windows 10 Mobile platform will be in good shape once/if the often-rumored Microsoft Surface Phone becomes a reality.