The cloud-centric Nextbit Robin is now available for purchase
9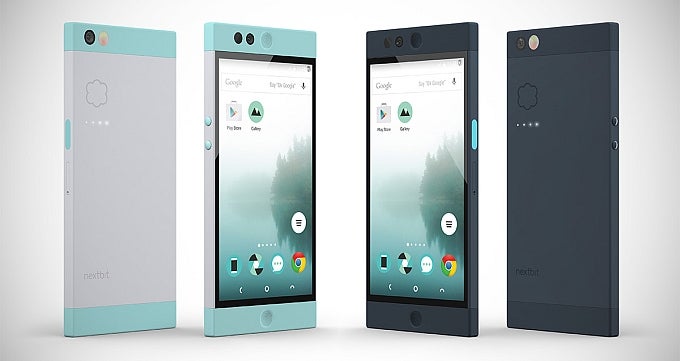 The cloud-centric Nextbit Robin is now available for purchase from the manufacturer's website.
The Nextbit Robin, which costs $399, adopts a futuristic approach on smartphone storage. In essence, the device will juggle your apps and data between the 32GB of onboard storage and the 100GB of cloud storage.
By analyzing which data users access more frequently, Nextbit's customized Android version keeps important media and apps on the internal storage while offloading the excess to the cloud.
On the hardware side, the handset comes with decent specs for 2016, including here a 5.2-inch 1080 x 1920 display, a hexa-core Qualcomm Snapdragon SoC, and 3GB of RAM. In the imaging department, the Robin is equipped with a 13MP primary camera, and a 5MP secondary sensor, while the lights are kept on by a 2680mAh battery.
Other specs which are most welcomed at this price range include front-facing stereo speakers, a fingerprint scanner mounted on the side, NFC, USB Type-C, and global LTE bands.
The Nextbit Robin has now successfully completed all the stages of a crowdfunded campaign. The Kickstarter campaign launched on September 1st 2015, and a month later, when the campaign ended, the project had surpassed its funding goal on Kickstarter, raising north of $1,3M from 3,611 backers.
In what's truly a professional manner of executing a Kickstarter campaign, NextBit was able to make the leap from funding to market availability in less than five months.
The Nexbit Robin is currently available in a GSM variant that's compatible with T-Mobile and AT&T in the US, but a CDMA version for Verizon subscribers is planned as well.