The Samsung Notebook 9 Pen is a Galaxy Note-flavored convertible tablet
13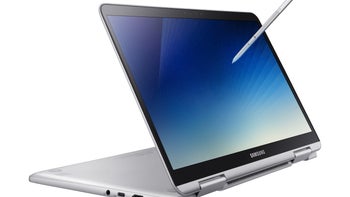 On the heels of rumors that Samsung is working on a powerful,
Chrome OS tablet
, code named 'Nautilus', the company at CES unveiled the Notebook 9 Pen – a 13.3-inch, Galaxy Note flavored convertible tablet that runs Windows 10.
The Notebook 9 Pen's design is nothing to write home about, with its generic-looking aluminum base and uninspired curved edges, but it is really, really portable. With a body built from light, but durable, magnesium alloy, the 13-inch Notebook 9 Pen is incredibly light, weighing in at just 2.2 pounds. It's also pretty thin, measuring at .64 inches at its thickest, which further adds to the device's superb portability.
On the hardware side of things, the Notebook 9 Pen comes in two versions – with a 13.3, or 15-inch screen. The display itself is alright, with nice colors, but the maximum brightness, which varies between 500 nits for the 15-inch Notebook 9 and 450 nits for one of the versions of the 13-incher, isn't really all that great for use under direct sunlight. At the heart of the device is an 8th-gen Intel Core i7, backed by generous amounts of RAM—up to 16GB depending on the model—and a 512GB SSD. We don't have any word on battery life yet, but the 13.3-inch version of the Notebook 9 Pen is powered by a 39Wh battery, which is nothing to write home about, while the larger, 15-inch, model has a 75Wh battery.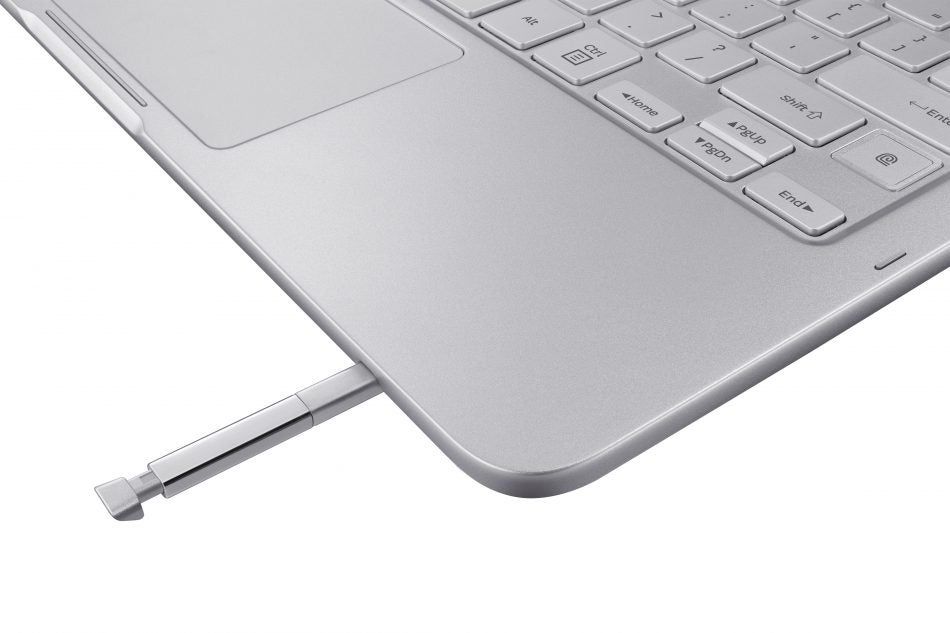 But all of this aside, the real star of the show, as the name of the device itself suggests, is the Pen. It's very similar to the S-Pen, which fans of Samsung's Galaxy Note series will be familiar with, and fits neatly at the base of the device. The stylus itself is very slim, featuring a single button, but it isn't so small as to be unusable in big hands. When you pop the Pen out, you'll get a nifty, Galaxy Note-style "Air Command" menu with different shortcuts, such as Create Note, Smart Select, and Screen Write. The Pen itself has a fine, 0.7 mm tip and can recognize 4,096 levels of pressure, which makes it a good tool for artists.
The Notebook 9 Pen features a single USB-C port, an HDMI-out, one USB 3.0 port, and a microSD slot. No word on pricing yet, but given the specs of the 2-in-1, it will likely be an affordable option to the competition.