The Samsung Galaxy K Zoom is the ultimate camera phone, and here's why
71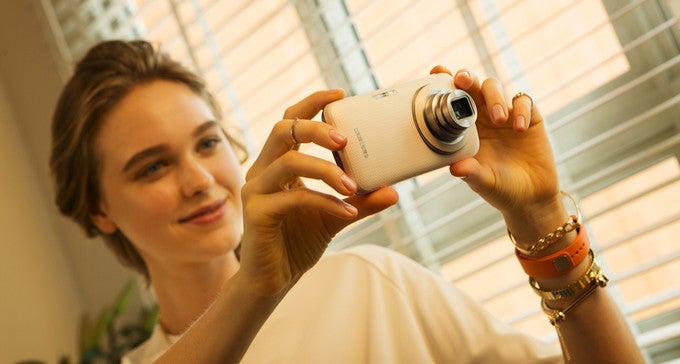 Advertorial by Samsung: The opinions expressed in this story may not reflect the positions of PhoneArena!
In 2001, Samsung revolutionized the mobile industry by launching the world's first digital camera phone, the SCH-V200. Today, almost half of consumers use their smartphone as their primary camera, but less than half of them say they are truly satisfied with the photo quality. With this in mind, Samsung has leveraged its camera and mobile expertise to create a new category of camera-specialized smartphones, beginning with the
Galaxy K zoom
.
As people today actively embrace new, increasingly dynamic ways to share and consume information, they are focusing more and more on what a device can do for them. More often than not, they are vocally demanding that technology innovation keep up with their personal interests, most specifically their ability to capture and share important moments.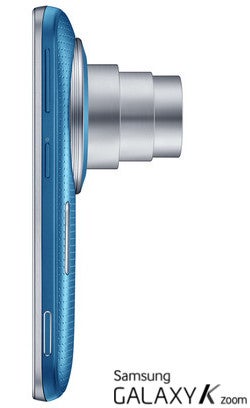 The emergence of this next-generation, tech savvy consumer means that the pace of innovation has never been faster. They value social mobility above all else and already have an array of hardware choices – smartphones, tablets, wearables – to seamlessly stay connected to their digital world and community. They want to capture and share more experiences, and in real time. To keep up, device manufacturers must actively continue to innovate to offer them new ways to use their favorite devices.
Samsung closely studies market trends and real people. We observe the way modern consumers interact with their devices in an effort to truly determine what matters most to them. For many people, their smartphone is already their primary camera. But if the picture quality falls second to other features, are they really going to ever be satisfied?
Across the board, it became clear that a new category of mobile device needed to be developed. We need a camera-enhanced smartphone. One that lets users easily and beautifully capture a moment, then seamlessly share it as they wish.
With this, Samsung developed the groundbreaking Galaxy K zoom – a first-of-its-kind device designed for people who want a more powerful camera in their smartphone. The Galaxy K zoom is something different. It blends the advanced functions people need and the inspiring features people want.
As the first camera-specialized smartphone from Samsung, the Galaxy K zoom has now helped define an entirely new market. In fact, in 2014, the European Imaging and Sound Association (EISA) added a new category for Smartphone Camera.
Design Prowess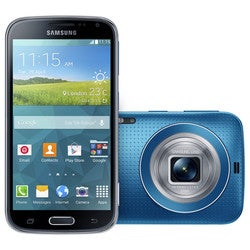 The Galaxy K zoom is the ultimate camera-specialized device, offering consumers a new kind of experience that they will not find on any other smartphone today.
Sporting a 20.7MP camera and 10x Optical Zoom, the Galaxy K zoom far surpasses the industry standard 16MP smartphone camera. In fact, it is directly competing with many of the more advanced standalone digital cameras on the market today.
It is also ultra-portable for busy, on-the-go users. Its cutting-edge retracting lens technology yields a super-slim, 20.2 mm design that weighs just 200 g. This means the Galaxy K Zoom can fit perfectly in a pocket or small clutch.
The device ensures crisp and sharp photos, even in low lighting, thanks to a 20.7MP rear-facing camera, a BSI CMOS Sensor, an Optical Image Stabilizer and Xenon Flash. It can also shoot video at Full HD 1080p, 60 frames per second, allowing users to get crystal-clear sound and video quality even when zoomed all the way out.
These superior camera features and thin design aren't the only features that make the Galaxy K zoom incredibly unique. It also features a powerful hexa-core processor with 2 GB of RAM, a gorgeous 4.8-inch HD Super AMOLED display, and a 2430 milliamp-hour battery along with Ultra Power Saving Mode. Combined, users have a beautiful, powerful device that they can use to take photos all day long.
Real Life Application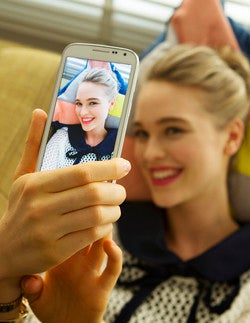 Samsung worked closely with professional photographers to develop unique, fun and useful camera features for the Galaxy K zoom. For example, the built-in Selfie Alarm allows consumers to easily take selfies using the device's high-quality rear-facing camera. When this feature is on, the Galaxy K zoom will automatically beep to inform a user that their face is properly aligned in the box, and then snap three photos in a row for them to choose from.
Pro Suggest is another trailblazing, industry-first feature, as it recognizes a scene and provides five film suggestions for the best shot. It comes preloaded with 62 films that use 33 different setting factors such as shutter speed, White Balance and ISO. Users have the option to access additional films, or even upload their own in the Pro Suggest Market.
The Galaxy K zoom is also equipped with an Object Tracking feature to help users capture great pictures of moving objects, such as a train in motion or their favorite athlete on the run, without any blur.
Studies have shown that 36 percent of consumers upload photos to social networks at least four to five times per week. This number will only continue to rise as consumers increasingly turn to social communities while mobile.
Photo and video sharing with family and friends is a breeze with the Galaxy K zoom. From teens and young professionals to parents and travelers, more people want to be able to quickly and easily share their most memorable moments anytime, anywhere. Samsung understands this, and has created a device that meets this desire while still embracing the powerful smartphone functionality that makes it an industry-leading provider.