The Galaxy Note 4 launch, latest next-gen iPad rumors, and the upcoming Sony Xperia Z3 release: weekly news round-up
10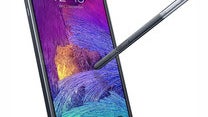 Another week has come and gone, meaning that it is time for our traditional weekly news round-up. Let's begin with a matter that probably interests quite a lot of folks out there – whether Apple is going to refresh its iPad lineup anytime soon. Well, the answer seems to be a resounding "yes", and new iPads may arrive as soon as next months, according to rumors.
You know what's also coming next month? The Samsung Galaxy Note 4. Samsung's hottest phablet is going to be released in the US on October 17 via all major carriers.
And speaking of launch dates, Sony is about to bring its phones and tablets to the US as well. As of this writing, the Xperia Z3, the Xperia Z3 Compact, and the Xperia Z3 Tablet Compact are listed as "coming soon" on the manufacturer's US store.
But that's not all. Check out the slideshow below for more of last week's most interesting news.