That heart rate sensor on the back of your Galaxy S8 can actually be useful for something
49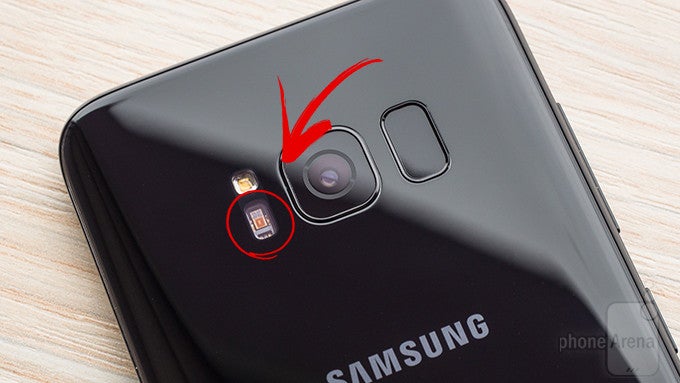 As far as gimmicks go, Samsung's insistence on shoving a heartbeat sensor on the back of its flagships, including the latest
Galaxy S8
, is a pretty unobtrusive one – in fact, chances are most users aren't even aware of the feature's existence. But, as it turns out, being an unnecessary gimmick doesn't mean it can't have actually useful built-in functionality as well.
If you're anything like me, selfies can be uncomfortable to take sometimes, and particularly so with a larger device. Certain poses and angles can make the on-screen button hard to reach, while using the volume buttons often leads to blurry photos (thanks, shaky hands!) This is where the heartbeat sensor comes in play: as it turns out, you can actually use it in lieu of a dedicated shutter button, should you choose to.
The way it works is simple: if the front camera has detected a face, tapping on the heart rate sensor will take a photo. Granted, there is a very obvious problem with using the sensor in this fashion: finger smudges on the rear camera. However, this is the very same issue as with the fingerprint sensor's placement, so if you've already formed a habit of regularly cleaning the lens, you should be good to go.
As it turns out, this is not a new feature at all – it actually debuted with the release of the
Galaxy Note 4
. However, it's now more useful than ever, seeing as the Galaxy S8+ is the company's biggest flagship so far, and thus may present grip problems for some people. So this can be a nice alternative for those who need it, but if the feature is not to your liking you can easily turn it off from the settings: