Thanks to the iPhone X, the mobile industry forecast for 2018 is growth
35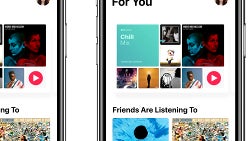 Last year saw the lowest smartphone volumes growth rate in recent memory, but research firm Gartner pegs 2018 as when shipments are going to come back roaring, mainly on account of the
iPhone X
, whose production rate increase is likely to spill into the next quarter, as now Apple is struggling with a
Romeo and Juliet
problem.
"
We expect Apple's iPhone X to be the sales driver in North America, China and Western Europe, despite its high price
," tips Roberta Cozza, research director at Gartner, and the main market that will see a boost in smartphone shipments are where Apple's newest iPhone is expected to shine, namely US, Europe and China.
Moreover, for all the talk of "soft" iPhone 8 and 8 Plus demand in anticipation of the iPhone X later in the season, or lack of queues in front of Apple Stores, the sales seem to be pretty substantial, according to analyst channel probes, especially at carriers. Granted, store sales have been lower than iPhone's launch period last year, but those who queue as early adopters are usually waiting on the latest and greatest, and that's the iPhone X.
Another analyst tidbit, that for the first time the larger
iPhone 8 Plus
is selling as much as the
iPhone 8
, comes to support the thesis that folks are waiting on the anniversary iPhone, and it will be fascinating to watch Apple's sales numbers next quarter.