Teen streams her suicide live on Periscope
9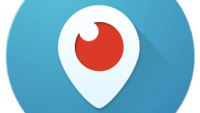 Thanks to modern mobile technology, everything you do in the course of a day can be viewed by friends, family and strangers alike. With an app like Periscope, your entire day can be somebody's viewing entertainment. Take T-Mobile CEO John Legere. Practically everything he does outside of the office (does he actually have an office?) is streamed over the app to the multitude that has made him the Pied Piper of mobile.
Such a sneak peek inside someone's life also means watching the bad things that happen. A 19-year old woman in Arpajon, France yesterday sent a text message to her friends explaining what she was about to do. And what she was about to do was to commit a horrific act. She threw herself into the path of a commuter train and died.
Periscope viewers got to hear the woman, whose name has been withheld by authorities, say "The video I am doing right now is not made to create the buzz but rather to make people react, to open the minds, and that's it." Remarks from viewers mostly appeared to mock the woman, not taking her seriously. Some of the comments included "We're waiting," and "I think it's fun." The screen soon went dark and no noise was heard. A few minutes later, the picture and sound return and an emergency worker can be heard to say, "I am under the train with the victim; I need to move the victim." The train can be seen in the background.
This isn't the first time that a suicide has been streamed on social media. In 2010, a 21-year old from Sweden by the name of Marcus Jannes hanged himself in front of his webcam. Apps like Instagram have hosted posts about suicide plans that were completed. Last month, an 18-year old woman witnessed a friend getting raped. Instead of calling for help, she streamed the attack live on Periscope.
As social media becomes more advanced, there is a fine line between sharing and snooping, and between the good that comes from being connected, and the bad. Thyis time, it was the latter
"These technologies enable real-time streaming, which can have a lot of unintended consequences. Internet giants are starting to monitor how people use their technologies in real-time, but it's tricky. It's almost impossible to control how people use social media."-Thomas Husson, analyst, Forrester Research
source:
NYT
via
Gizmodo
Recommended Stories