Tasker gets a new Holo UI and a price drop
4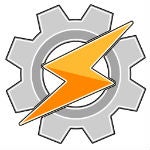 Tasker has long been one of, if not the most powerful automation tool available for Android users. But, it has also been known as one of the least user-friendly tools on Android. Well, developer Crafty Apps has been hard at work and has released an update that adds a new Holo UI that should make Tasker much easier to use. And, if that's not enough, the app has gotten a hefty price drop.
And, the decision to purchase the app has been made a lot easier as well, because the price has been dropped from $6.99 to just $1.99. Crafty Apps has said that the new price is on a conditional basis right now, and if development costs aren't covered by the sales, the price could go back up. So, if you've ever been curious, now may be the best time to try out Tasker.
Of course, if you want the nice new Holo UI, you will need to be using an Android 4.0+ device, and just head over to the
Google Play Store
to grab the app.