Major smartphone chipmaker says new Huawei OS could impact its sales short term
8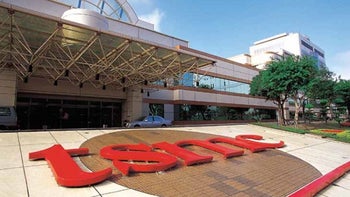 The company that manufacturers many of the chips used in smartphones, Taiwan Semiconductor Manufacturing Company (TSMC) is going to be impacted in the short term by the ban that prevents Huawei from sourcing parts and software in the U.S. The company previously had stated that Huawei's placement on the Commerce Department's Entity List would not affect it; the company has already announced that it would continue to manufacture chips for Huawei and its HiSilicon unit.
According to Reuters
, it appears that TSMC has reevaluated the situation. TSMC Chairman Mark Liu, speaking to reporters today, said that sales of Huawei phones will slow down as consumers decide whether they can live with the phone manufacturer's Android replacement. As a result, Huawei might need fewer chips to be assembled, which would affect TSMC's revenue in the short term.
"It certainly will have some impact in the short term. When there's no Android system in a smartphone, many people might have doubts on whether the market will accept it."-Mark Liu, chairman, TSMC
Liu did add that demand for both 5G smartphones and newer handsets coming to market in the second half of this year will help TSMC stay on track for 2019. The executive says that his company's outlook remains unchanged for the calendar year. Back in January, Liu said that TSMC's 2019 revenue would grow 1% to 3% over last year's figure of $1.03 trillion NT ($32.8 billion USD). Last year, the firm earned net profits of $351.13 billion NT ($11.4 billion USD).
While Huawei's in-house HiSilicon unit designs the chips used in Huawei's high-end phones, the company has lost the support of U.K. chip designer ARM Holdings. This is a big blow to the company as it will need to search for an alternative architecture for its SoCs. Meanwhile, Huawei says that it has stockpiled a year's worth of chip parts and components.