T-Mobile's unlocked-compatible HSPA+ network now covers 100 million people
10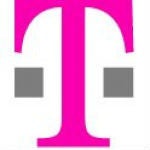 T-Mobile has been working hard, especially since the failed merger with AT&T, to add the 1900Mhz band to its HSPA+ network. This band is important, because without it many unlocked devices (like iPhones) cannot get high speed mobile data on T-Mobile's network. Well today, T-Mobile has expanded its unlocked-compatible HSPA+ network to now cover 100 million people.
T-Mobile has just added five new markets to the official 1900Mhz coverage map: Chicago, Reno, Sacramento, Fresno, and parts of Southern California. These additions bring the total official coverage to 23 markets, and T-Mobile says that covers about 100 million people, which is a pretty solid number considering T-Mobile also just recently announced that it will
start offering Apple devices
starting next year.
Of course, we have to keep saying "official coverage", because T-Mobile is constantly working on the upgrade, and some areas like NYC and Boston have already been seeing the new spectrum at work. The unofficial, crowd-sourced 1900Mhz coverage map can be found
here
.