T-Mobile swaps spectrum with Leap Wireless, aims for better coverage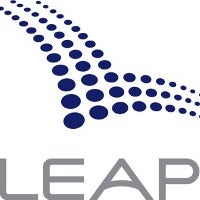 T-Mobile
has announced a swap spectrum with regional carrier Leap Wireless as both carriers try to improve their coverage across regions. The financial details of the deal were not disclosed.
It basically boils down to the two carriers receiving spectrum in some regions. T-Mobile is getting additional spectrum and better coverage in:
- Illinois,
- Missouri,
- Minnesota,
- Wisconsin.
Leap Wireless is receiving spectrum in:
- Phoenix,
- Houston,
- Galveston,
- Bryan College Station.
The spectrum alignment should also be seen from the viewpoint of LTE expansion. T-Mobile needs that additional spectrum to deploy an LTE network in the future.
"These transactions will enhance our spectrum depth in these markets and provide us longer term flexibility to offer a larger LTE channel," Leap CEO Doug Hutcheson commented. "In addition the transactions will allow us to re-align spectrum in key markets into contiguous channels thereby optimizing our delivery of wireless services."