T-Mobile is the big winner in a survey measuring customer satisfaction
12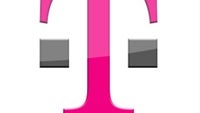 A five week survey conducted by
Computerworld
last year, was designed to rate smartphone carriers. For each category, those surveyed were asked to pick a score from five choices: very satisfied, satisfied, neither satisfied nor dissatisfied, dissatisfied and very dissatisfied. The categories include average upload speeds, average download speeds, availability of connection, reliability of connection, performance relative to cost, technical support, selection of phone models and customer service/billing.
Of the 652 respondents to the survey, a whopping 90% are subscribers to one of the four major U.S. mobile operators. 39% are Verizon subscribers while 27% use AT&T. T-Mobile (13%) and Sprint (11%) are third and fourth respectively.
Breaking down the numbers, 69% of Verizon customers say that they are satisfied with the availability of their data connection. AT&T was a close second with 67% of its customers responding that they are satisfied with the availability of their data connection. 54% of T-Mobile customers were satisfied while only 39% of Sprint subscribers voted the same way. The results are similar to last year's results which showed Verizon on top and Sprint at the bottom.
As for the reliability of the network connection, Verizon was on top with 59% of its customers satisfied with the reliability of Big Red's network. T-Mobile was right in the discussion with positive scores reported by 58% of its customers. AT&T was just a percentage point behind T-Mobile with 57% satisfied, and Sprint was last with a 45% satisfaction rating.
T-Mobile scored highest for download speed with a satisfaction score of 65%. AT&T finished second with 62% of its customers happy with the download speed of the network. Verizon (59%) and Sprint (39%) follow. Last year, Verizon led this category with a 71% satisfaction rating. T-Mobile also leads the survey when it comes to upload speed, with a 61% score. 56% of AT&T customers are satisfied, followed by the 52% of Verizon customers who are happy with their upload speed. Sprint finished last again, with a 39% satisfaction rate.
T-Mobile has positioned itself as the value carrier, which is why it's not a surprise that it scored a 70% satisfaction rate for value. 48% of the AT&T customers surveyed believe that they are receiving good value from the mobile operator, while 43% of Sprint subscribers expressed satisfaction. Only 37% of the Verizon customers asked said that they were happy with the carrier from a value aspect.
Sprint finally landed on top with the survey related to phone selection. 81% of its customers taking part in the survey are satisfied with the carrier's lineup of phones. AT&T was next with 78% followed by Verizon and T-Mobile (76% and 75% respectively). All four carriers are separated by a slim 6% in this category.
When it comes to tech support, T-Mobile ranked on top with a satisfaction score of 54%. The carrier also was on top of the category last year, but in 2013 it had tallied a 68% score. Sprint and Verizon both had a 49% satisfaction rating, while AT&T reported a positive response from 43% of its customers. As for customer service, T-Mobile was on top as nearly two-thirds of its customers expressed satisfaction in this category.
The bottom line is that 39% of those surveyed said that they will switch carriers with 61% stating that they will stay put. The biggest reasons given for switching are price, coverage, plan options and customer service.
source:
Computerworld