T-Mobile adds over 1 million postpaid subscribers for the fourth straight quarter
8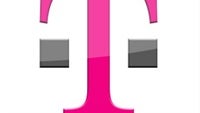 For the fourth consecutive quarter, T-Mobile has reported over 1 million net new postpaid subscribers. Of that figure, 760,000 were branded postpaid phone additions. Postpaid phone churn was 1.3%, down from the 1.46% posted during last year's second quarter. Overall, the mobile operator reported 2.1 million net new additions, which is the 9th straight quarter that this metric produced over 1 million new customers for the carrier.
T-Mobile reported revenue for the quarter of $8.2 billion, up 14% year-over-year. Net income for the quarter amounted to $361 million (or 49 cents a share), up sequentially from the $63 million net loss (or -9 cents a share) reported for the first quarter of this year.
T-Mobile is closing in on its target of covering 300 million Americans with 4G LTE. Right now, that figure is at 290 million. 212 markets are covered with Wideband LTE and the carrier hopes to hit 250 by the end of the year. T-Mobile has also covered 141 markets with 700 MHz A-Block spectrum. At this frequency, signals travel farther and more easily penetrate buildings.
"While the carriers continue to use gimmicks to confuse consumers, T-Mobile continues to listen to customers and respond with moves that blow them away. On top of adding 2.1 million new customers in the second quarter, we delivered 14% year-over-year revenue growth and 25% year-over-year Adjusted EBITDA growth. Overall, I think our results speak for themselves."-John Legere, CEO & president, T-Mobile
T-Mobile also announced this morning that 100% of MetroPCS customers have migrated to the T-Mobile network. All of the pre-paid carrier's CDMA spectrum has been re-farmed. T-Mobile also pointed out in its release that for the quarter, it ranked highest in the J.D. Power Wireless Customer Care Study.
So the second quarter is in the bag. What about the current quarter? Things are going so well for T-Mobile that it has increased its guidance for the quarter, and now expects 3.4 million to 3.9 million net new postpaid additions from July through September.
source: T-Mobile