T-Mobile accuses AT&T of trying to stifle competition for the government's 600MHz spectrum auction
31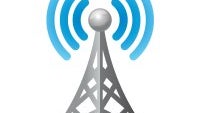 Last month, we told you how a report from the Center for Public Integrity said that Verizon and AT&T are both relentlessly lobbying the FCC. The top two carriers in the U.S. are trying to influence the agency as it writes the rules for next year's auction of 600MHz spectrum. The main issue revolves around
whether or not the FCC will put a cap on the amount of spectrum that one carrier can win
. With plenty of money in the vault and plenty of influence in Washington, Verizon and AT&T are trying to get the FCC to allow any carrier to win as much spectrum as it can pay for. Sprint and T-Mobile, on the other hand, want to see a cap placed on the amount of spectrum one carrier can win at the auction.
The reason for this hot and heavy battle has to do with the low-band 600MHz spectrum. Such low-band airwaves can travel for longer distances than higher band spectrum, and can more easily penetrate buildings. Verizon and AT&T control 74% of such low-band spectrum, while Sprint owns 12% and 2% belongs to T-Mobile.
AT&T's vice president of federal regulatory, Joan Marsh, wrote on the company blog on Wednesday that T-Mobile and Sprint should not be worried. Besides trying to persuade the FCC not to impose a cap on how much spectrum can be won by one carrier, AT&T does not want the government to set aside some of the valuable spectrum for smaller companies. Marsh wrote that based on the winning bids from the last auction, it would take $20 to 30 billion for one carrier to dominate the upcoming auction. The executive says that this is too high a price tag for one, or even two companies, to pay. As for the "set-aside," she says that holding spectrum for smaller carriers would only force AT&T and Verizon to bid against each other for a smaller amount of spectrum, raising costs in the industry. That could eventually lead to higher prices for consumers to pay for cellular service. She also wrote that by adding a cap on the amount of spectrum that can be won in the auction, the FCC would actually be minimizing the amount of revenue being raised by the government.
"T-Mobile and others have also proposed that the FCC impose low band caps or limits that would permit bidders to bid freely only where they don't exceed that cap. While this rule may appear non-discriminatory in theory, in practice it will likely act as an exclusion. AT&T acquired 700 MHz spectrum at auction and has moved with determination in the secondary market to rationalize that footprint and deploy an efficient 10x10 [MHz] LTE network. As we have long said, 10x10 is table stakes in a LTE world."
-Joan Marsh, vice presidemt of federal regulatory, AT&T
Kathleen Ham, vice president of federal regulatory affairs at T-Mobile, responded to Marsh's post by writing that only an auction with multiple bidders of every size will result in a competitive industry that benefits consumers. She added that AT&T continues to repeat the same message, which is that "
sacrificing competition for duopoly is good public policy
."
"AT&T has demonstrated admirable consistency in its public comments on the incentive auction--that somehow sacrificing competition for duopoly is good public policy. Only an auction with robust competition from multiple bidders of all size will meet revenue objectives and result in a competitive, innovative mobile broadband landscape for the future that benefits consumers."
-Kathleen Ham, vice president of federal regulatory affairs,T-Mobile
The FCC has a very tough decision ahead. No matter which way it decides, two carriers are going to feel like losers even before the auction starts.
source:
AT&T
via
FierceWireless