T-Mobile VP thinks AT&T merger will happen
25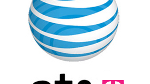 The attempted AT&T purchase of T-Mobile is not popular, and has drawn criticism from many fronts including
T-Mobile customers
who don't want to lose their cheap cell plans, Sprint CEO Dan Hesse who doesn't want to
lose his company
, and the
Department of Justice
which doesn't want wireless carriers to take another step towards a duopoly in the US (or an AT&T monopoly on GSM in the US.) At first, the move was supported openly by Microsoft, Facebook, Yahoo, RIM, Oracle and Qualcomm, but those supporters have not been vocal in quite a while.
The only support we've been hearing for this deal is from AT&T itself, which of course should probably support its own decisions, and T-Mobile for the same reasons. Now, the senior vice president of government affairs at T-Mobile, Tom Sugrue, has decided to voice his support (or parroting of AT&T). In a statement to the press, the random VP said exactly what AT&T has been repeating (because repetition creates truth in today's media), which basically amounts to: more innovation, enhanced competition, more jobs, blah blah, confident that "the facts will prevail" and everything will continue on as planned. At least no one is continuing to claim that the merger is the only way
AT&T can build out its LTE
network.
That's certainly some clever wording: "enhanced competition", not more competition, or even better competition, but "enhanced", which is an adjective that means absolutely nothing when paired with the word competition. It could just as easily mean that the competition between AT&T and Verizon would be more intense, but even that isn't exactly good for customers.
</snark>