The probability for a T-Mobile merger with Sprint has risen greatly, FCC checks reveal
3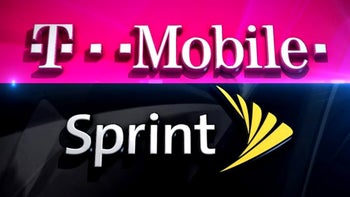 The proposed merger of Sprint and T-Mobile is currently on the docket, as the
FCC froze
its self-imposed deadline to comment on the deal, in order to obtain some more data from the two carriers.
The offshoots like Boost, MetroPCS and Virgin, however, are already feeling safe for the future, as T-Mobile execs confirmed that the pre-paid crowd will
continue
to exist in its current form even after the merger. With so many companies endorsing the deal and writing heartbreaking letters to the FCC how it would actually boost competition, improve rural coverage, and be jobs-positive, analysts are now raising the odds of a merger.
The telecom team over at Wells Fargo
issued an analyst memo
that reads like a sales pitch. They now think that there is a very high, 70% chance for Sprint's merger with T-Mobile to clear all regulatory hurdles, and go ahead:
Our recent [Washington] DC checks make us more confident that the S-TMUS merger will be approved," the analysts wrote in a note to investors this week. "Our checks continue to indicate that S / TMUS regulatory review remains fairly drama-free thus far. Contacts indicate that the FCC review continues to proceed as expected. While the DoJ is admittedly a walled garden, most contacts we spoke have not heard chatter coming out of the agency which would suggest there exist insurmountable barriers in completing this marriage. Most, however, do believe there will be required spectrum divestitures to get the deal over the finish line. In terms of timing, two checks indicated if the path continues as planned, it is not out of the realm of possibility to see approvals by Q1'19.
The added value in the Wells Fargo memo is that it is going to the source - the FCC review where the merger green light will be decided - and doesn't find anything major to stay in the way.
T-Mobile already reported earnings
, and said it stays optimistic over the process, and Sprint is due to report shortly, so we'll keep our ears open for any hints where the merger fate is going.