Suspected HTC One M9 Plus benchmark pass leaks specs: 5.1-inch Quad HD display, 13MP selfie camera, and more revealed
53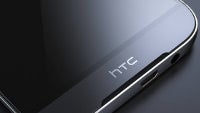 As is often the case, it is through benchmark passes that we get the really great hardware scoops on unreleased devices, and today was no different. Dutch
TechTastic
has spotted an entry from a device codenamed HTC 0PK71, which we have good reason to suspect is actually the oft-rumored One M9 Plus flagship that is expected to launch alongside the standard One M9. We surmised as much based on rumors claiming that the AT&T One M9 model's own codename is 0PJA1.
We have another reason to suspect the HTC 0PK71 – display size and resolution. That's right, according to CompuBench (which the device in question visited), the phone features a 5.1-inch, 1440 x 2560 resolution display (576 ppi), which differs only slightly from what we've been hearing on the vine – 5.2-inches, 1440p.
The rest of the specs revealed include a little surprise – the One M9 Plus will not carry a Qualcomm Snapdragon processor, but instead make use of MediaTek's most potent new chip, the MT6795. This is a 64-bit processor with eight Cortex-A53 cores and a PowerVR G6200 Rogue GPU. We're also looking at 3GB of RAM, 32GB of built-in storage, a 20-megapixel rear camera capable of 4K video recording and a
13
-megapixel selfie camera. You read that right – a 13MP front-facing snapper. Finally, the test device ran on Android 5.0 Lollipop, as we would all expect.
Now, some of you might be disappointed to hear about the lack of a Snapdragon 810 processor, but this particular piece of MediaTek silicon is looking promising. It can technically support 720p video recording at up to 480 frames per second and is listed as perfectly suitable for use with super high-res displays and content. That said, we compared its results with those of the Snapdragon 805-powered version of the Samsung Galaxy Note 4, and it mostly failed to compete. Still, do keep in mind that this could very well be a prototype device that is due to receive some serious performance updates before launch. It has also been previously suggested that the MediaTek model will be aimed at Asian customers, so there's still a chance that the Western world sees a Snapdragon 810-touting version instead.