Survey shows 33% of Apple iPad users would prefer a root canal to dropping their tablet
27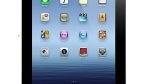 What would you do to prevent your
Apple iPad
from dropping? According to a survey of 1,300 people who own Apple's tablet, 33% would rather go through
a painful root canal
than drop their precious device. What else would iPad owners sacrifice to prevent the unit from colliding with the ground? 16% would be willing to break a bone if it meant saving their tablet from possible harm, while 40% would rather get into a car crash than jeopardize the well-being of the tablet. 10% would prefer getting canned than risk breaking their Apple iPad. 27% call it "a work of art".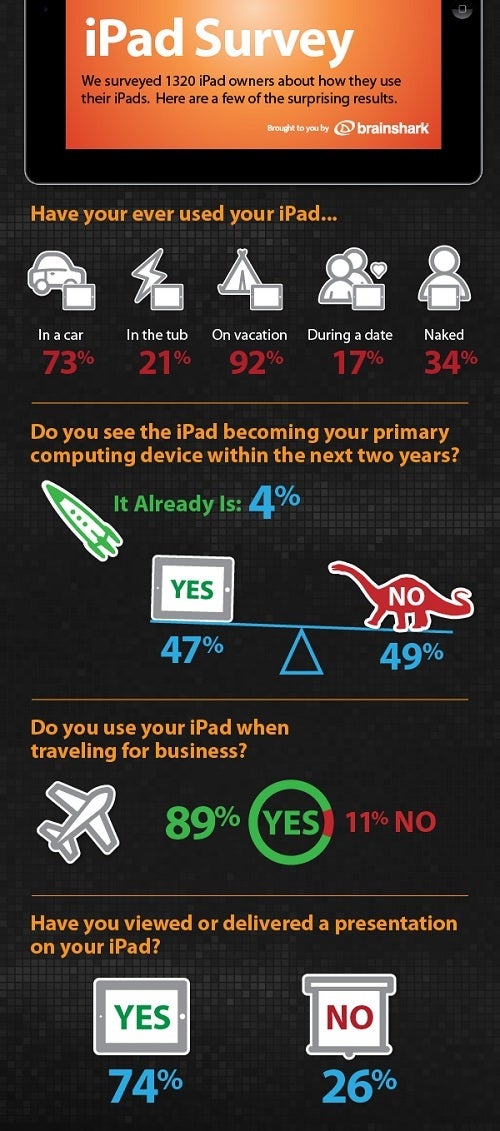 An inforgraph using Brainshark's survey
For a product that is only a few years old, the Apple iPad has become an
important part of many user's everyday life
. It has become so much a part of many people's routines that some just can't live without it. For these users, having the Apple iPad with them at certain times of the day is just second nature. Consider that 34% of the 1,300 surveyed admitted to using their Apple iPad while wearing nothing but their birthday suit! An amazing 60% confessed to
using the tablet while on the toilet.
Sometimes, it would seem that many mobile device users failed to get the memo that said that
water can harm these devices
. 21% of Apple iPad users said that they use their device in the tub. A slightly larger number (24%) have used the slate while walking and bumped into someone. Not surprisingly, 92% brought the device with them on a vacation while 73% took it on a plane and 47% dragged the iPad to a client meeting.
What is it that users appreciate about the Apple iPad? Portability (88%) is on top followed by the fact that it can turn on in an instant (77%). This is followed by the availability of apps (72%), and then by the way it keeps owners accessible (58%). And when it comes to losing this tablet that is by them through thick and thin everyday, 20% would rather lose their wedding ring, 42% their license, and 46% a credit card, than misplace their trusty Apple iPad.
This tablet has been useful to many while working at their jobs, as 64% of Apple iPad users feel that the product has made them more productive at work. Obviously, many users feel that it is one of those things that they can't forget to take with them on business trips. In fact, of those traveling on business, 55% would rather forget their deodorant than their iPad and 50% would rather forget their birth control.
It's an interesting study and shows just why the Apple iPad owns an overwhelming share of the global tablet market.
source:
Brainshark
via
PCMag