Supreme Court rules that warrants are needed to search cellphones during an arrest
6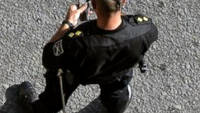 The Supreme Court issued a ruling on Wednesday, that prevents the police from searching your cellphone during an arrest, unless they have a warrant. The justices took a look at two cases, one in California and the other in Massachusetts. The issue they had to grapple with was a right to privacy versus the cops' need to investigate a crime.
By coming down on the side of privacy, the Court overturned a case in California that featured a rather detailed search of a smartphone, which survived a trip to the state's Court of Appeals. In Massachusetts, the case involved a limited search of an old flip phone that had already been tossed by that state's Appeals Court.
While current laws allow the police to search someone under arrest, and examine physical items nearby for weapons and evidence, the "sensitive" information found on today's smartphones make the handsets different from other evidence collected at a crime scene. The two cases heard by the Supreme Court in April were tied together by the cops' decision to collect evidence from cellphones found at the scene of both arrests, without obtaining a warrant.
The ruling by the Supreme Court will make David Riley a free man. In California, Riley's car was stopped because of the expired tags on his license plate. The cops found guns under the hood of his auto. In searching his phone, incriminating pictures and videos were found. In Massachusetts, the state Appeals Court had already tossed the conviction of Brima Wurie. After being arrested on the street, the police targeted his old flip phone which led to the discovery of drugs and weapons at Wurie's home. The Appeals Court decision in his favor was upheld by the Supreme Court.
If you find yourself under arrest and the cops start going through your phone, unless they produce a valid warrant, any evidence discovered on your handset cannot be used against you.
source:
USAToday