Straight outta Foxconn: Alleged iPhone 7 chassis mold leaks, hints at smooth rear
52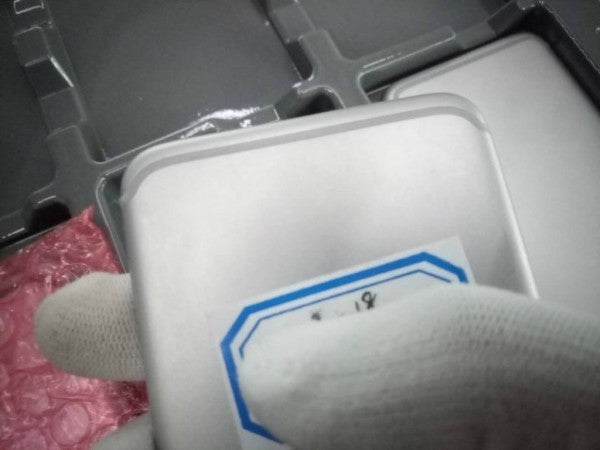 We've seen rumors and analyst memos that Apple is toying around with
different placement for the antenna strips
on the upcoming
iPhone 7
, and if this alleged picture of the prototype chassis is any indication, those might have had some merit. The photo you see above is said to be coming straight from the Foxconn assembly lines, where different future iPhone versions are often made in small batches to test their production viability, but still, the shot here might be a hint as to where the general design of the next iPhone is heading.
As you can see, the plasticky material, which is more conductive for radio waves, is moved to the edges instead of separating the back in unsightly manner like on current iPhones, but the corners are still pretty rounded. In fact, this chassis mold resembles very much the
leaked rear case schematics
that appeared last week.
It's not surprising that Apple will be changing the iPhone 7 design, as that's what it does every other year, but it will seemingly still be made out of metal, no experiments there. In addition, there are tips that Apple will slim down its next handset even further, down to 6.1mm, so if all the speculation about it pans out, the iPhone 7 would be more elegant than its predecessor, with thinner body and smoothed out rear.