Straight Talk forced to confess by class action suit; 2.5GB of high speed data monthly and then 2G/EDGE
26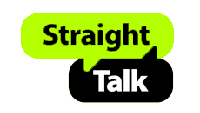 TracFone and its brands like Straight Talk and Net10 make it hard on consumers to figure out just how much data they get to consume a month of high speed data before being throttled into 2007. Even Straight Talk's own web page didn't have any, uh, straight talk about data. But thanks to a proposed class action suit, TracFone was forced to open its vault of secrets (the same one where Coca-Cola and KFC leave their secret formulas) and spill the beans.
A TracFone spokesman says that customers receive 2.5GB of "high speed" data for a 30 day cycle before getting throttled down to 2G/EDGE speeds. The lower speed continues until the beginning of the next billing cycle. In addition, TracFone said that abnormal usage could lead to termination of a plan. In this case, abnormal usage probably means excessive data use (like video streaming) in a short period of time.
"30 day Unlimited Plans include 2.5 GB of high speed data per 30 day cycle. After 2.5 GB, your data speed will be reduced for the remainder of the 30 day cycle. High speed data is restored once a new 30 day service plan is added. Other limitations, terms and conditions of service apply. Straight Talk reserves the right to terminate your service for unauthorized or abnormal usage."
-TracFone spokesman
The proposed class action suit in California deals with how Straight Talk is advertised as offering unlimited data when truthfully, those going over the data cap are throttled. The rumors were that Straight Talk and Net10 had a 1.5GB data cap, but that is a 1GB shy of the truth. The throttling takes place on all Straight Talk and Net10 BYOP products including all carrier-compatible SIMs including the Net10 BYOP with AT&T compatible handsets. There is no data cap on Net10 and Straight Talk BYOP carrier-compatible SIMs, which includes all Net10 AT&T compatible SIMs.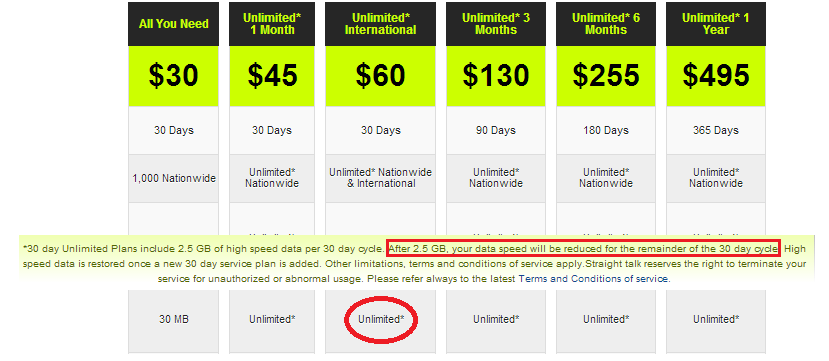 TracFone throttles data speed after 2.5GB of high speed service is used each month
source:
PhoneNews
via
FierceWireless