Stop sharing your data! MetroPCS' new plan gives each family member his or her own 4G LTE data
3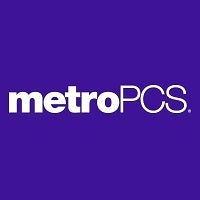 Pre-paid carrier MetroPCS has a new plan for families seeking more 4G LTE data. With this deal, you can score two lines of unlimited talk, text and data for $60. The unlimited data includes 6GB of 4G LTE service. And if your family is comprised of more than two people, more lines can be added for $30 each (up to five additional lines can be added). Taxes and all regulatory fees are included.
There is one requirement for this deal, and that is that at least one of the lines has to have a number ported from another carrier. If you fail to follow this requirement, the amount of 4G LTE data you receive each month is reduced by half to 3GB. Because MetroPCS is T-Mobile's pre-paid subsidiary, MetroPCS customers get to stream music using Music Freedom. Users get to listen to audio from more than 40 providers without it costing them any of their precious data.
MetroPCS is offering the new plan starting today. If there is one member of your household who hogs all the shared high-speed data on your current plan, MetroPCS' new deal gives everyone 6GB of 4G data monthly (unlimited data overall). Hey, just because your kids share your last name it doesn't mean that they can take all of the data. Put a stop to this now by heading to your local MetroPCS location today!
source: MetroPCS